Cruise Smeralda entered Finnlines' Germany-Sweden services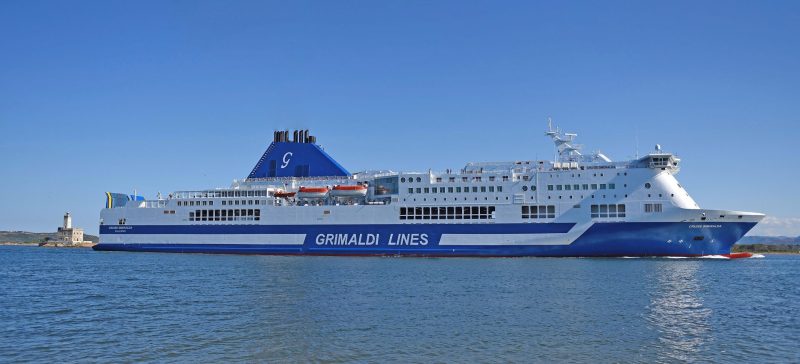 Finnlines' cargo-passenger ships, painted blue and white, have been a familiar sight in Travemünde and Malmö for many years. Cruise Smeralda, sailing under the same colours, made a debut on 13 April as two regular ships, Finnpartner and Finntrader, will be drydocked to install new pollution abatement technology and to upgrade public spaces during the spring and summer.
Cruise Smeralda, owned by the Grimaldi Group, will substitute both ships. Finnlines will continue to provide transport services with three ships and the schedule will remain unchanged. Cruise Smeralda has capacity to carry rolling cargo and passengers like the other ships on the Finnlines Germany-Sweden route.
Cruise Smeralda was built in Norway in 1997 and sailed in the Mediterranean before entering the Baltic.