Finnlines' Finneco I ro-ro freight vessel awarded by Shippax
Shippax, which provides information about the shipping market and maintains an online database, awarded Finnlines' Finneco I for environmental sustainability at the annual Shippax Ferry Conference on the Grimaldi-owned Cruise Barcelona in April 2023.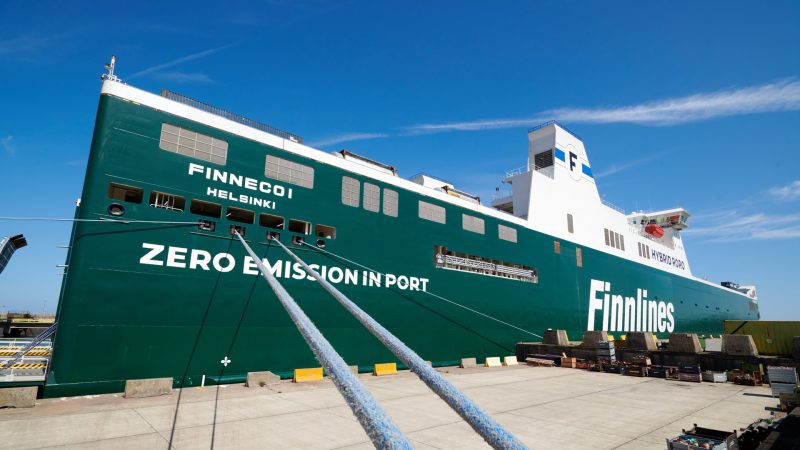 Efficient and eco-friendly
Part of the Grimaldi Green 5th Generation Class, but optimised for Northern European cargo mix requirements and weather conditions, the Finneco I is one of the most eco-friendly ro-ro vessels worldwide. Compared to previous ship generations, the cargo capacity increased by almost 40 percent while emissions remained unchanged.
Finneco I uses several technological innovations, which decrease fuel consumption per ton of freight transported. The lithium mega-batteries allow for 'zero emissions in port', reducing the environmental impact in often densely inhabited harbour cities. The solar panels, the air lubrication system and exhaust gas cleaning system make Finneco I a truly green ro-ro ship, which has also confirmed by the classification society RINA with its "Green Plus" class notation.
The award was presented to the Grimaldi Group, to the ship design company Knud E. Hansen and to the Jinling Shipyard.