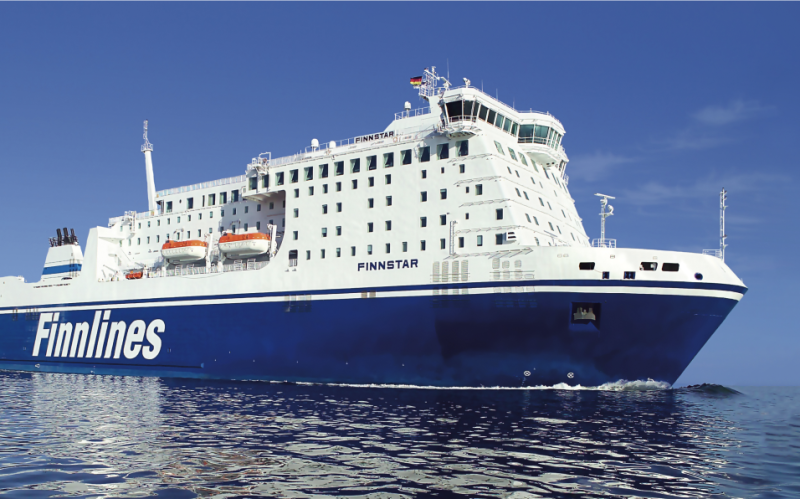 Financial information
Here you can find Finnlines' key financial information. Annual and quarterly financials, key figures and reports.
Highlights 2021
Our 2021 performance has been strong, beyond expectations we had at the beginning of the year. Our optimal fleet utilisation and route network create a formula that drives our performance.
Revenue by function
Cargo volumes are clearly above the 2020 level, and the number of passengers also increased compared to 2020. Revenue of Port Operations also increased due to the growth of cargo.
Financial key figures
| EUR million | 2021 | 2020 |
| --- | --- | --- |
| Revenue | 579.9 | 484.0 |
| Result before interest, taxes, depreciation and amortisation (EBITDA) | 160.3 | 140.8 |
| Result before interest and taxes (EBIT) | 78.2 | 76.2 |
| Result for reporting period | 74.7 | 69.7 |
| Equity ratio, % | 60.4 | 60.7 |
| Interest-bearing debt, MEUR | 350.4 | 331.7 |
| Net gearing, % | 45.6 | 45.5 |