Important maritime connections
We offer more than 170 departures each week to ensure regular sea connections to all over Europe.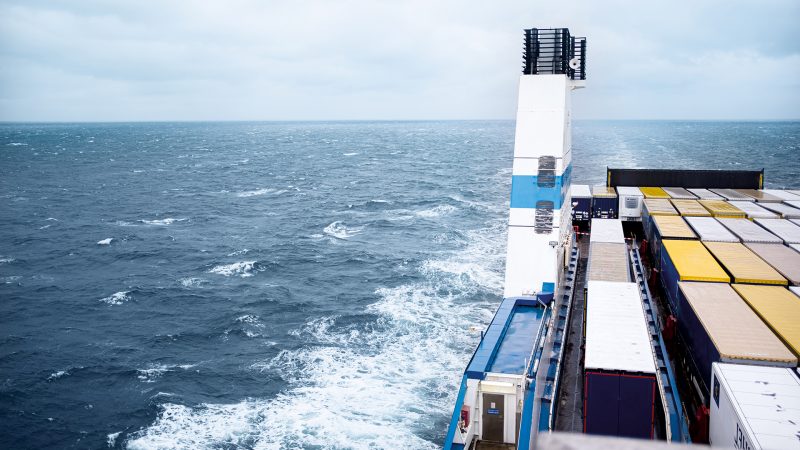 Shipping in Finland
Shipping is a lifeline for the Finnish foreign trade. Approximately 90% of exports and 80% of imports are transported seaways.
Securing vital sea transports
The island-like location makes Finland extremely dependent on regular maritime transportation. High-frequency liner traffic between Finland and Sweden, Continental Europe and Britain is the foundation of Finnlines' operations and the company is one of the largest in ensuring the Finnish security of supply.
Finnlines carries more than a third of the one million rubber-tyred units that pass each year through the three main sea bridges to Estonia, Sweden and Germany. Practically Finnlines connects Finland with Europe.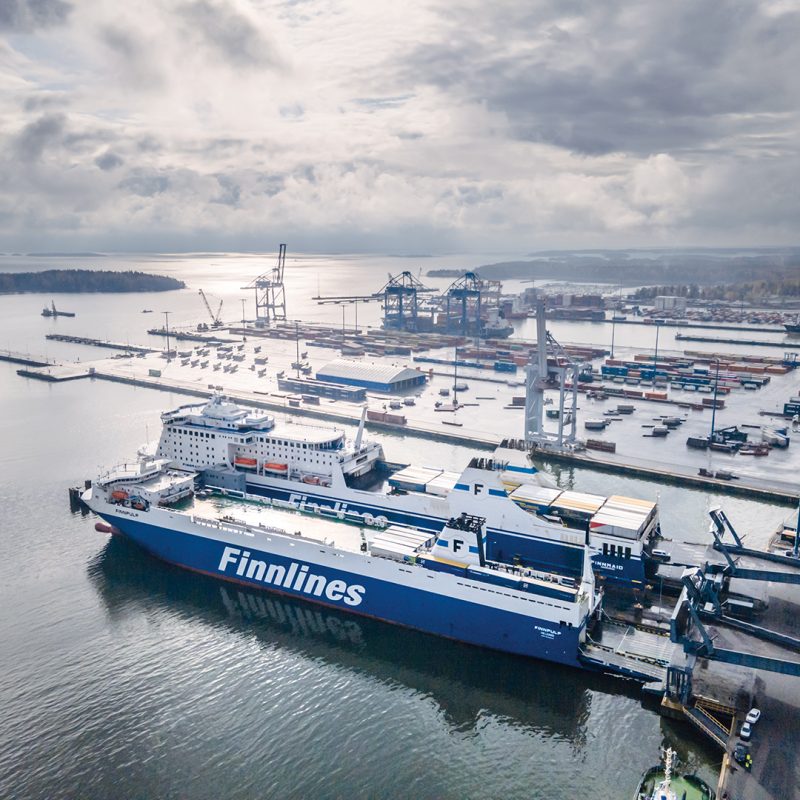 An extensive network
Finnlines' extensive line network provides Finnish imports and exports with a reliable connection to the European markets, ensuring availability of emergency supplies, such as medicines, machinery, components and other commodities.
As a member of the Grimaldi Group, which is one of the world's largest operators of ro-ro vessels and the largest operator in Europe combining passenger and freight services, Finnlines is able to offer liner services throughout the Grimaldi network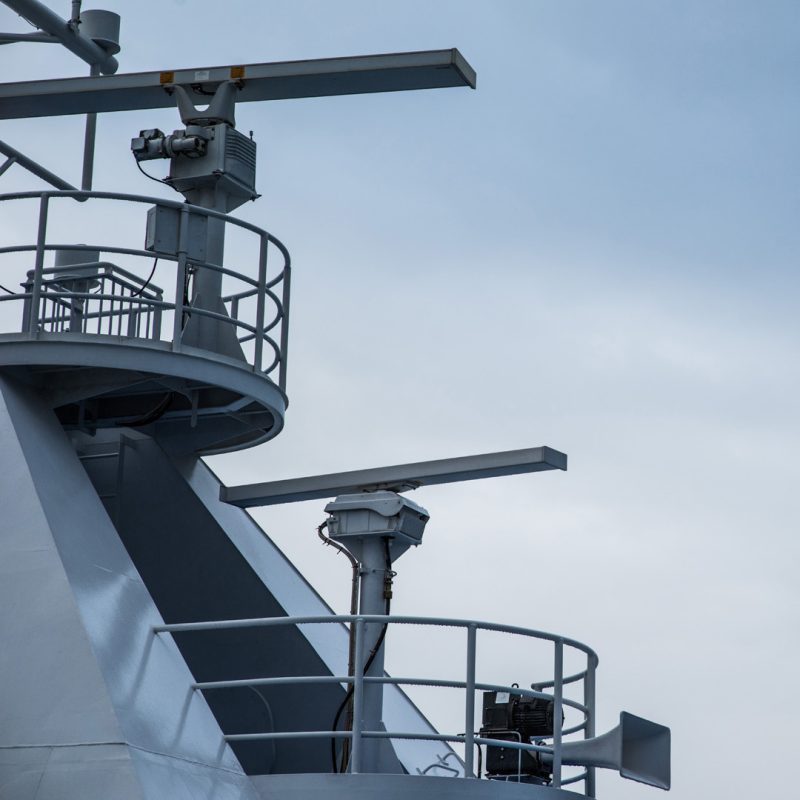 Operating areas
Finnlines operates in the Baltic Sea, the North Sea, and the Bay of Biscay, reflecting the main areas of the Finnish foreign trade. The Group's route network covers all major Finnish ports as well as several main ports in the Baltic Sea and North Sea. Customers also have access to the wide Grimaldi network, which covers Northern Europe, Mediterranean, West Africa and North and South America.
Finnlines' fleet
Finnlines' owns 23 vessels. The total capacity of the fleet is approximately 88,000 lane metres. The average age of the vessels is around 15 years.