Conclusion of Shipyard Work – Finnish Flag Flying on Finnsirius
A bundle of documents has been signed, and Finnish sailors have taken over Finnsirius. The ship has now been officially handed over to Finnlines and has been registered under the Finnish flag.
Finnsirius' shipyard time has ended. The vessel is floating at the Weihai dock, fully completed and ready to begin its journey to Finland. The handover ceremony for Finnsirius marked the conclusion of a remarkable process that commenced with the cutting of steel and culminated in the solemn transfer of the vessel on Tuesday, July 18, 2023. In this blog post, we will share how the events unfolded during the momentous handover day of Finnsirius.
Finnsirius Officially Handed Over to Finnlines in a Signing Marathon
The official part of the handover day began with a gathering of key personnel from the Superstar project in the grand hall of China Merchants Jinling Shipyard, where the first item on the agenda was a signing marathon. The task included twelve sets of documents, encompassing everything related to the official handover of Finnsirius, such as ship drawings, certificates of sea trials and inclining tests, warranty matters, and certification of the car deck's load capacity. With the signatures on the final document, Finnsirius was officially handed over to Finnlines.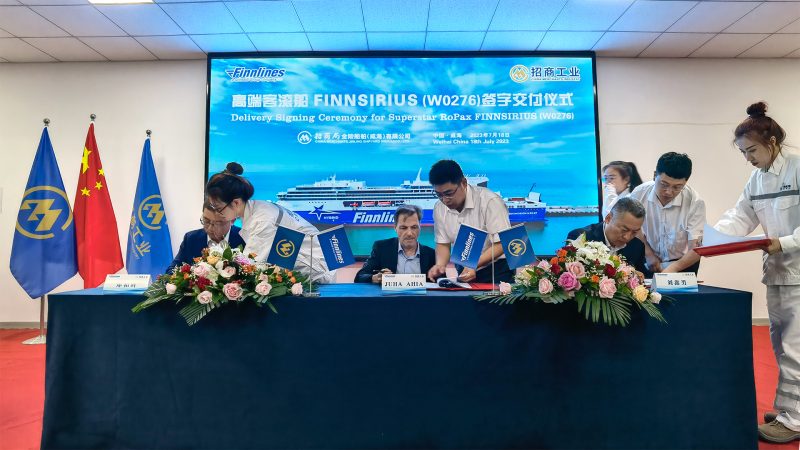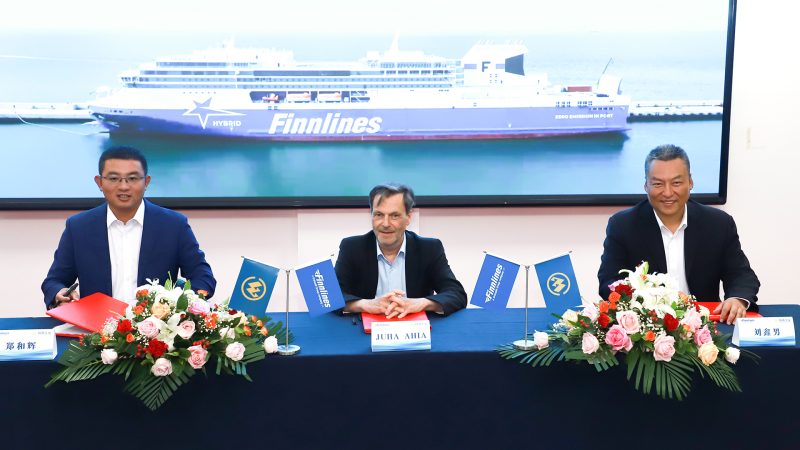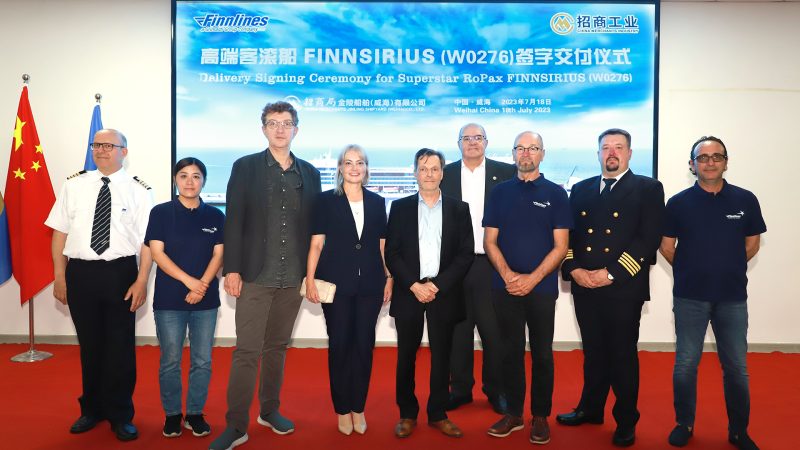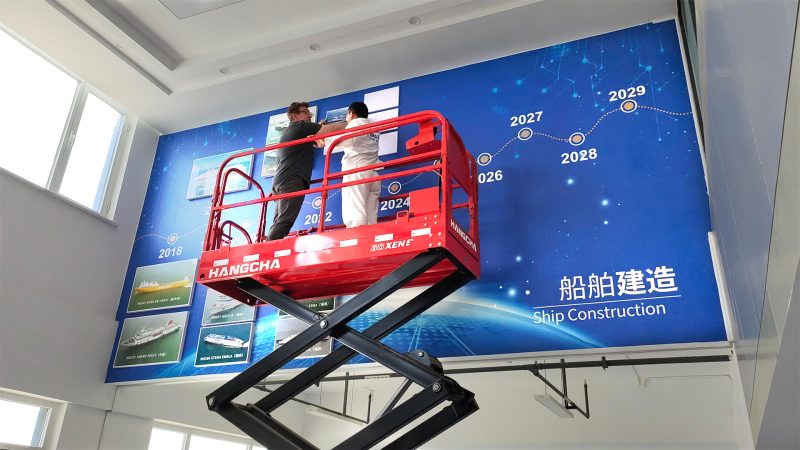 Commemorative Flag Hoisting
With Finnsirius now registered under the Finnish flag, a small-scale ceremony was held on the aft deck among Finnlines' staff to commemorate the occasion. During the event, the Finnish flag was raised on the flagpole. Following this, in the Stars Bar, sparkling wine and fruits were offered to celebrate the milestone.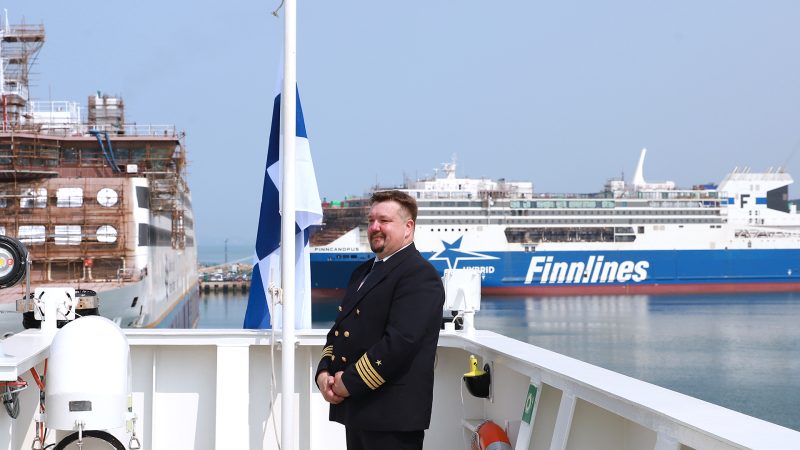 Finnsirius Welcomes Its Crew with Finnish Cuisine
Finnsirius has now been formally received, and its 40-member crew is starting to familiarize themselves with the ship and prepare for departure. A long list of routine ship life tasks still needs to be completed before Finnsirius sets sail. Among other things, the food supplies will be replenished, and the main galley will be put into use. Cleaning and bedding are also being taken care of.
The Finnish crew is already staying on board, and the vessel is fully under Finnlines' responsibility. A Finnlines sailor is in charge of access control.
As some of the Superstar project team has spent months in China, their minds are set on Finnish cuisine. Proper bread, macaroni casserole, and meatballs have been anticipated. And that's entirely possible, as we are on the full-service vessel, Finnsirius.