A Rotary Cooker shipped from Bilbao to Antwerp
I love it when a plan comes together! [i]
A thorough organization and planning is necessary to ship a 27-metre long and 159-tonne heavy Rotary Cooker on saddles.
Finnlines' Belgium office was contacted as early as February this year for an offer to ship the cooker from Bilbao to Antwerp. Prior to accepting the booking, technical drawings were studied carefully. A stowage plan was drawn up and lashing arrangements made. Some modifications on the saddles had to be made to fit the strengthened areas on the deck on the ro-ro vessel Finntide.
Two cranes were used to lift the cooker. Belts were used as lifting gear to prevent traces of handling and paint scratches on the epoxy coating on the cooker.
The client was present in Antwerp during unloading, expressing his gratitude on the good job done by everyone.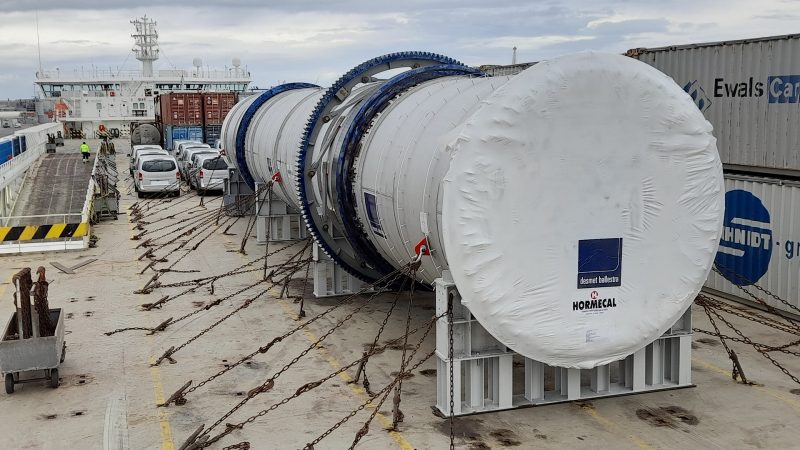 ---
[i] A quote from the 80s television show, The A-Team