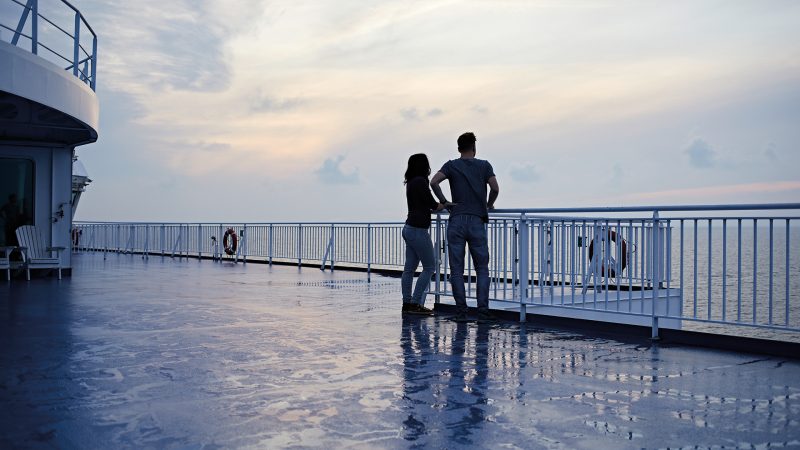 Recognition of sustainability
Finnlines was awarded the Sustainable Travel Finland label by Visit Finland in 2021, a recognition of Finnlines' long-term work on sustainable values.
Finnlines has targeted massive investments in energy efficiency and sustainable services during the last decade. The Company has been consistent in setting short-term goals to achieve ambitious and challenging long-term results. Compared with the 2008 figures, the Finnlines fleet has reduced its carbon dioxide emissions by more than 30%. In line with the strategy of the International Maritime Organization (IMO), the Company aims to cut its absolute CO2 emissions by at least 50% by 2050.
A greener and cleaner way to travel
Environmental protection is an important part of Finnlines' daily work. Finnlines optimises transports and routes to achieve the highest possible capacity utilisation, which minimises the environmental load per transported cargo unit. Ships run on optimal speed, load, and trim. Our aim is to use technology that provides the best technical and economic performance with the lowest environmental impact. When viable and available, new technologies are adopted, as an example high-powered batteries, air lubrication systems, solar panels and shore power. Moreover, gradual transition to carbon-free and renewable fuels is being investigated.
Finnlines ro-pax services combine passenger and cargo transport and the high utilisation rate of the routes and vessels makes responsible travel possible.
Sustainable Travel Finland label
Visit Finland's Sustainable Travel Finland programme provides operators in the travel industry with tools to develop sustainable tourism. To qualify for the Sustainable Travel Finland label, applicants must meet certain economic, ecological, social as well as cultural criteria. The programme includes regular auditing and renewal of the label.