Port operations
Helsinki is Finland's most important export and import port for unitised goods, while Turku and Naantali have the fastest sea connections from Finland to Sweden.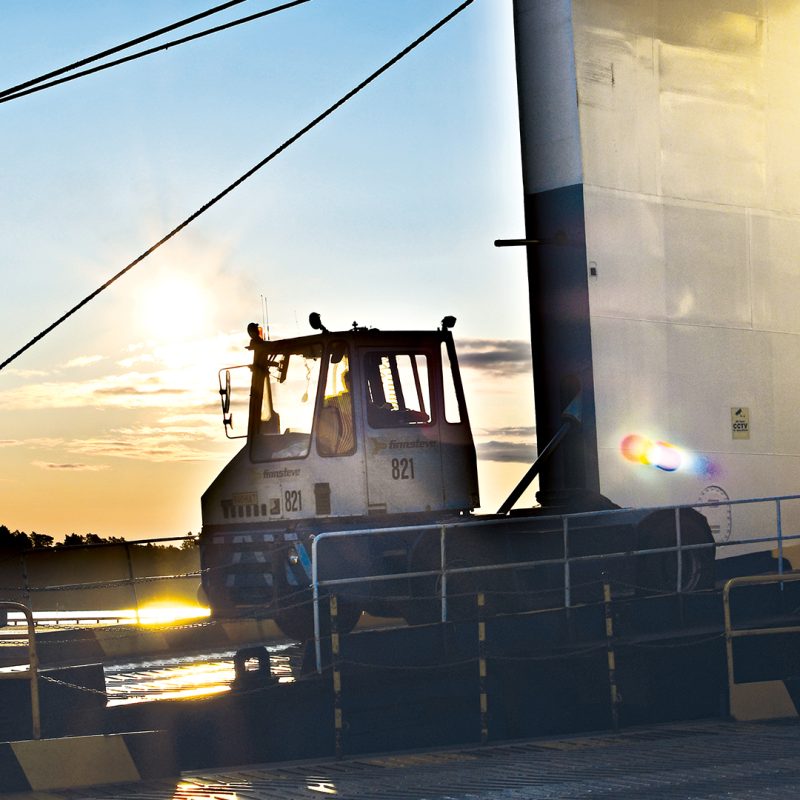 Finnsteve companies, which include Finnsteve, Containersteve and FS-Terminals, are responsible for Finnlines Group's port operations. Finnsteve is a major port operator focused on unitised cargo services for scheduled liner traffic in the ports of Helsinki, Turku and Naantali. The main port services are ro-ro and lo-lo stevedoring, stuffing terminal, container depot and temperature controlled storage. The aim is to ensure smooth and fast cargo handling through the port.
In 2022, Finnlines' Port Operations generated revenues of EUR 46.2 (47.0 in 2021) million and employed 306 (299) people on average.
Finnsteve companies handled 212,000 ro-ro units and a total
of 130,000 TEUs of containers in 2022.
Operational optimisation
During the past few years, Finnsteve has made major investments in new IT systems. A new ERP system for unitised cargo was introduced at the beginning of 2018, and a new HR and equipment resources management system during 2020. The systems improve the efficiency and reliability of the operations.
In 2022, more energy-efficient solutions were developed in the Port operations. Particular attention was paid to modern lighting and optimised temperatures in offices and other premises. The company has renewed its vehicle fleet of which 60 per cent are full-electric.
Port Operations in Helsinki
Vuosaari Harbour, which was opened at the end of 2008, has proved to be an efficient world-class port with its modern and advanced infrastructure. The operations of the harbour are being constantly developed.
The Finnsteve companies have integrated the EDI message application, used for data interchange between port operators in the Port Helsinki, to its ERP system. Faster interchange of data will be useful in ship operation and it will speed up handling of certain import units.
Port operations in Turku and Naantali
Finnsteve operates mainly in the West Harbour in Turku. It also has operations in the Turku Base port and in Naantali.
Naantali operations provide services to the Group's traffic between n Naantali, Långnäs and Kapellskär.
Key figures for Port operations in 2022