Instructions on the Naantali-Kapellskär traffic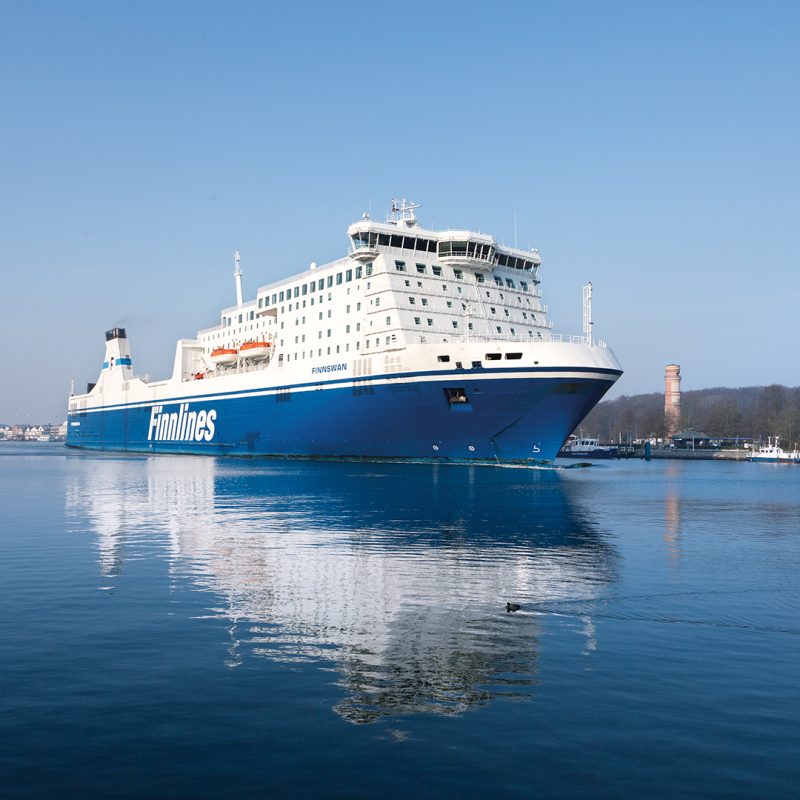 Space for lorries departing from Naantali can be booked with the Naantali reservations centre and space for lorries departing from Kapellskär can be booked from Kapellskär reservations centre. You can do this by telephone, email or fax.
When booking, please have the following information ready:
Freight payer
Unit length
Unit registration number
No. of drivers
Dangerous Goods
Need of electrical connections
Any oversize loads (extra width and overhead clearance)

At check in the driver must be able to give exact information about the vehicle and cargo. We only credit invoices if the mistake is clearly made by us.
The harbour area should be entered via Järveläntie Main Gate. The vehicle measurements will thus be transmitted to our booking system.
Any cancellations of bookings must be made well before the departure.

Any bookings not equipped with a license plate number or otherwise incomplete will be removed at the closing time for bookings.
Units which are not cleared and ready for loading one hour (1 hr) before the scheduled departure will lose their reserved place.
Semi-trailers, special loads, dangerous goods units must be cleared and ready to load 1.5 hours before the scheduled departure.
All unit clearance ends 5 minutes before the departure.
The unit can also be placed on a waiting list, but the order number on the list will only be assigned after the unit has contacted check in at the port.
All units must be equipped with the appropriate lashing points which shall be marked and on semi-trailers also the trailer hitch. If weather conditions require the securing of loads, vehicles not equipped with the necessary lashing points will not be shipped.
Vehicles that carry dangerous goods are always lashed.
The route Naantali-Kapellskär-Naantali is within the LWHA (Low Wave Height Area) which means that we accept, in divergence with the standard, only two securig points per side.
This means for road trains that each component, i.e. the motor vehicle and each trailer respectively has two (2) securing points per side.
Semi-trailer has two (2) securing points per side, a towing coupling at the front of the towing vehicle is sufficient for two lashings.
Vehicles with a total mass less than 3,5 tons do not require securing points. Lashing points should be constructed according to the appropriate standard (for detailed information on this, contact the vehicle manufacturer in question).
The storage of units containing dangerous goods is not allowed in the port area.
Placards required for units transporting dangerous goods can be purchased from our offices.
Heavy transports:
Please contact our booking offices for more information.
Dangerous goods:
We transport dangerous goods according to valid IMO, ADR rules
as well as the Memorandum of understanding in the Baltic sea, LWHA.