Finnlines' Financial review January–September 2023
Finnlines Plc, Press release, Helsinki, 9 November 2023
Tom Pippingsköld, President and CEO, in conjunction with the review
"The Finnlines Group's revenue in January–September 2023 amounted to EUR 513.2 (558.4 in 2022) million, a decrease of 8 per cent compared to the corresponding period in 2022. The result for the reporting period was EUR 56.9 (105.2) million. Earnings before interest, taxes, depreciation and amortisation, EBITDA, amounted to EUR 131.7 (169.2) million.
The geopolitical situation continues to be uncertain and the global, as well as the Euro area, demand is sluggish, which means that within EU we have either negative growth or no growth at all. According to the current outlook, Gross Domestic Product growth in the EU area in 2023 and 2024 is expected to be 0.6 per cent and 1.1 per cent, respectively. Central banks are still concerned about inflation, although it has decreased considerably. The European Central Bank's rapid increases in interest rates have reduced private consumption, construction activity and corporate investments, and, as a result, hindered the economic activity in EU countries. Change of Finland's export volumes during the latest 12 months was -4.7 per cent (12 month moving average September 2022 – August 2023). The corresponding figure for import volume was -9.6 per cent. The ECB should quickly react to deteriorating growth outlook and reduce the interest rates.
While the negative development in Finland's exports and imports have resulted in lower cargo volumes for Finnlines and reduced our result, the upward trend in passenger volumes has been very good. Despite the reduced cargo volumes, Finnlines was able to retain its market share.
Finnlines took delivery of three hybrid ro-ro vessels already in 2022 and this year, in mid-July, the first of the two Superstar class vessels, Finnsirius, was delivered and entered the Naantali–Långnäs–Kapellskär (Finland–Åland Islands–Sweden) route on 15 September 2023. Finnsirius' arrival marked a new era on the route as the ship is larger and more eco-friendly than any of the previous ro-pax vessels. She also represents a completely new standard for ro-pax transportation in the Baltic Sea – both for freight and passengers. The second Superstar ro-pax vessel, Finncanopus will be delivered at the end of the year. Our ro-pax vessels have huge battery banks and will be using onshore power, which ensures zero emissions in port. Auto-mooring systems in all three ports speed up cargo operations and increase our efficiency further on this route.
Finnsirius replaced the smaller Star class ro-pax vessel, Europalink, which was transferred to the Sweden–Germany line where she replaced a chartered vessel.
The existing EU Emissions Trading Scheme will be extended to concern maritime transport from 2024 onwards. Finnlines has made substantial investments in sustainable and eco-friendly technologies, positioning itself competitively. Finnlines' investment programmes to reduce CO2 emissions align with the company's strategy aimed at enhancing operational efficiency. The new vessels support customers in their transition towards sustainability and environmental responsibility. Therefore, Finnlines continues its green transition and thus makes its best efforts to serve its customers in the most sustainable way. We have not only invested over several years in environmental technology, but Finnlines' EUR 500-million Green Newbuilding Investment Programme, which started in 2018, is nearly completed. This programme clearly demonstrates our unwavering commitment to the environment, to our customers, and to our other stakeholders."
Attachment:
More information
Tom Pippingsköld, President and CEO, Finnlines Plc
tom.pippingskold@finnlines.com, +358 40 519 5041
Photo requests and other enquiries
communications@finnlines.com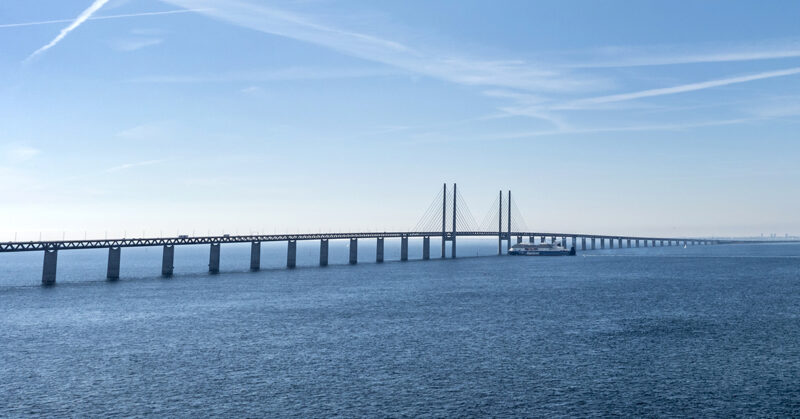 Finnlines Plc
Finnlines is a leading shipping operator of freight and passenger services in the Baltic Sea, the North Sea and the Bay of Biscay. The company is a part of the Grimaldi Group, one of the world's largest operators of ro-ro vessels and the largest operator of the Motorways of the Sea in Europe for both passengers and freight. This affiliation enables Finnlines to offer liner services to and from several destinations in the Mediterranean, West Africa, Atlantic coast of both North and South America as well as Asia and Australia.