Online Booking Support
Here we offer useful info and solutions regarding the online booking. If you can't find the information you are looking for here, please, contact our Customer Service.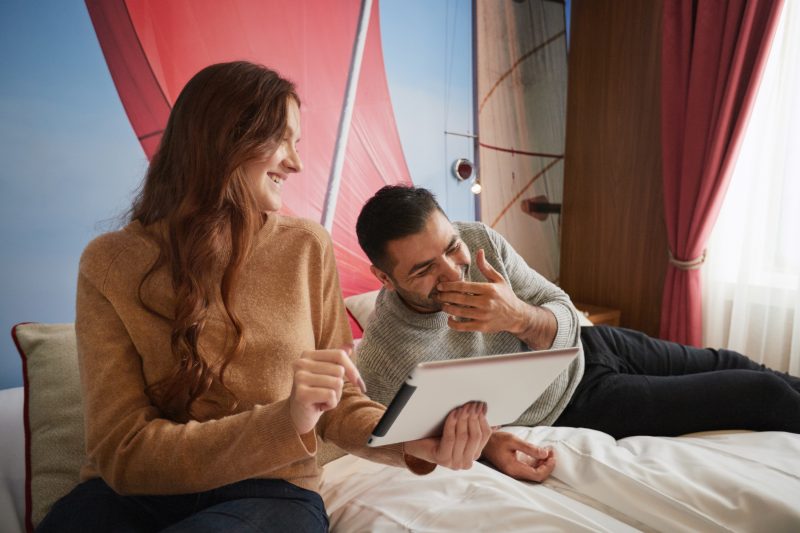 Not available on the new the online booking system
Buses, animal transport (e.g. dog teams and horses) and over 12-m-long vehicles are to be booked via Customer Service only. Vehicles carrying commercial goods and vehicles registered for commercial transportation are booked as cargo.
Bookings where both standard- and special-priced ferry trips are combined. 
Cruises are bookable only on the older online booking system.
Different amount of passengers or vehicles on the inbound than on the outbound trip.
An under 18-year-old passenger has a birthday between the outbound and inbound trip and his age category changes.
More than two pets in a booking.
More than nine passengers in a booking.
If there are multiple passengers on the booking, you can book the berths in a shared cabin only via our Customer Service. The berths are available only on the Helsinki–Travemünde route.
Recliner seats are available only on the Helsinki–Travemünde route during the summer. The recliner seats are not sold for children under 13 years.
Cabin
Cabin booking is compulsory on evening and night departures.
When travelling with pets, booking a pet cabin is always compulsory – also on morning and day departures.
Booking a recliner seat or a bed in a shared cabin is possible only on the Travemünde–Helsinki line.
Recliner Seats are not suitable or bookable for children under 13 years, available only during summer season on the Travemünde–Helsinki route.
Bed in a Shared Cabin is not suitable or bookable for children under 13 years, not available when travelling with pets either.
Finnlines' online booking system is compatible with most common browsers. We recommend to use the newest browser versions. Internet Explorer is an outdated browser and it is not supported by the online booking system.
When you pay your trip online, please, wait until the browser returns from your online bank to our booking system. Only this way your payment will be saved in our online booking system and you get a booking confirmation to your e-mail.
If you close your online bank's payment window inadvertently before your browser returns to our online booking system, your booking will be cancelled even though you would have successfully paid for your trip. In this case, please, contact our Customer Service.
On the route Travemünde–Helsinki Junior or Owner's Suite is suitable for up to two adults with children aged 0–17 years and Junior Pet Suite up to four adults total.
You can book a trip online until check-in for the desired departure is opened. After the check-in has opened the booking must be done via Customer Service or at the harbour. Exceptions are departures from Travemünde to Helsinki, where the online booking must be made at 19:00 o'clock at the latest.
Online booking can be paid with Visa, Visa Electron, MasterCard or Maestro. Direct banking is possible in Finland via Aktia, Danske Bank, Handelsbanken, Nordea, Oma Säästöpankki, OP, POP Pankki, S-Pankki, Säästöpankki and Ålandsbanken. Bookings in euro can be paid via PayPal.
FAQ
Check the frequently asked questions from our customers.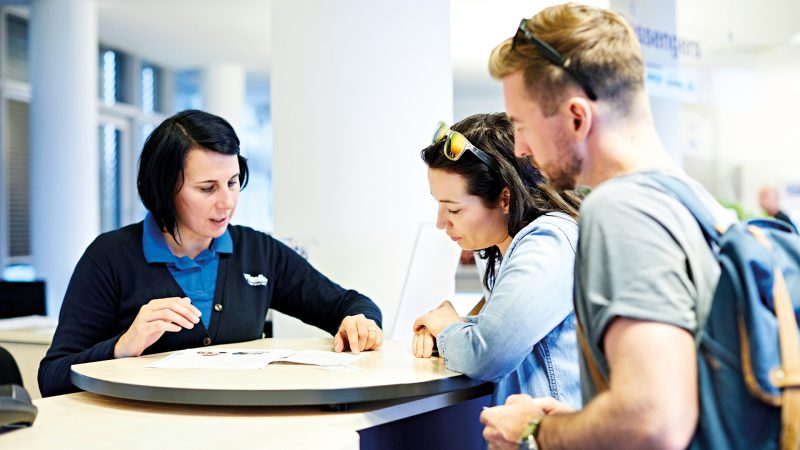 If you don't receive e-mail booking confirmation within 15 minutes of payment, reason might be one of the following:
Booking confirmation has been caught by your email's spam filter. Check your Spam or Junk Mail folder.
Typo in your e-mail address provided. You can check and fix this by contacting our Call Center.
Reservation is incomplete (example: by closing the booking window right after payment without returning to the booking system). Please contact our Customer Service.
Temporary error in reservation system. Please contact our Call Center.
If the return connection to the booking system fails after online payment (example: closing the window right after payment), reservation is considered incomplete and it will be cancelled. This means that you won't get a booking confirmation either. In this case, please, contact our Call Center.
If you receive an error message during the payment part of your booking, please check if the payment has nevertheless gone through from your own bank or payment gateway. If the payment has gone through, but you have not received a booking confirmation within 15min of the booking, please contact our call center.
If we notice that you have multiple successfully paid bookings for the same set-up, we will contact you during the sales hours.

Internal PDF viewer in Mac computers has compatibility issues with our booking confirmations, displaying only a blank page. By installing and using Adobe Reader software you can view the document.
You can save the document that appears empty and open it later with Adobe Reader or with online viewer. Leave "Publish this document" unticked. Here is an example how to do it with Firefox browser:
Click menu "File" > select "Save Page As…"
If the method doesn't work for you, please, contact our Call Center.