Travelling with pets
Pets are welcome to travel with Finnlines. Read more what you should know when travelling with pets.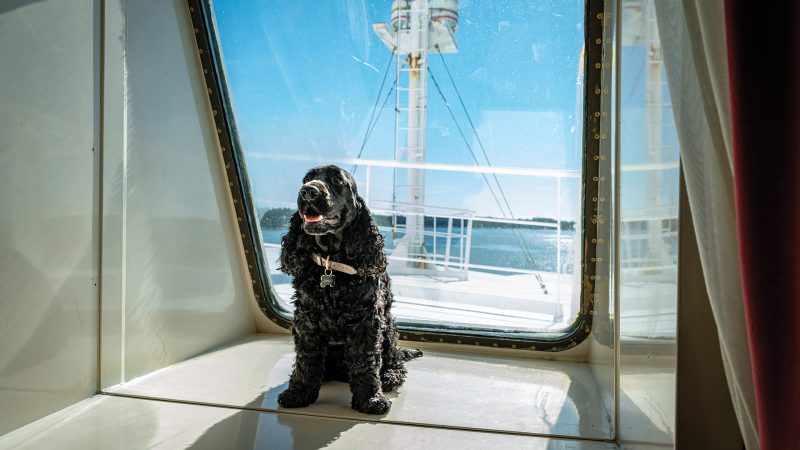 Good to know when travelling with pets
When traveling with pets, booking a pet cabin is mandatory.
You are allowed to take a maximum of two pets into your cabin.
There are special pet cabins, walking areas, and even the very much-needed tree stump.
Note, that all pets need to be notified upon reservation, including assistance, guide, or service dogs.
Pets may not be taken into bars, restaurants, saunas, or other public areas unless otherwise stated.
Please keep your dog always on leash when not in the cabin.
It is forbidden to leave your pet in the vehicle during the trip.
The transportation of other pets than cats and dogs must be separately agreed upon with the shipping company.
Please make sure that you reserve enough pet food for the sea journey. There is no pet food available on the ship.
Before taking your pet abroad, please check the existing restrictions and regulations from local authorities.
Please note that pets are allowed on decks where pet cabins and outer decks for pets are located. The restriction does not apply for assistance/guide/service dogs. From the below file, you can find more information regarding traveling with pets.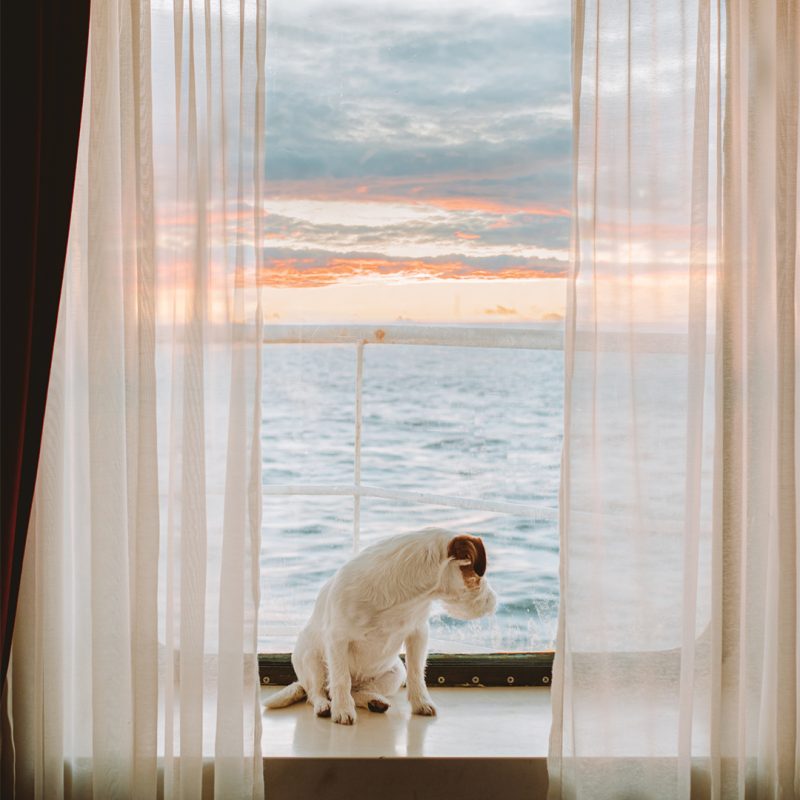 Pet fares
Route Travemünde–Helsinki €70
Route Travemünde–Malmö €20
Route Kapellskär–Långnäs–Naantali €20