Three ship christenings and an anniversary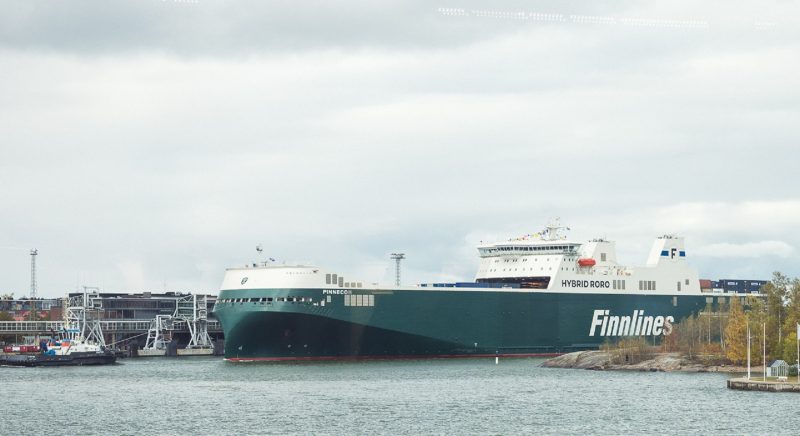 Some 1,300 customers stakeholders, partners, crew and office staff attended the reception onboard MS Finneco II on 20 September 2022. The vessel had been named officially earlier in the morning in Vuosaari Harbour and she made an exceptional call in the South Harbour in Helsinki city centre, which caused confusion in social media. "What is this, a giant vessel approaching the Olympia Terminal?"

The hybrid ro-ro vessel is 235 metres long, more than 30 metres longer than ferries normally navigating through the narrow Kustaanmiekka strait, but the crew did a good job and passed through with flying colours.

Finnlines' President and CEO Tom Pippingsköld welcomed all guests and thanked for a great year. He emphasised the importance of bringing new tonnage for sustainable shipping. "Finnlines continues to strengthen its services by increasing capacity and offering a more extensive network to customers. We provide cost-efficient and high frequency liner services with the lowest CO2 emissions per transported cargo unit. These hybrid ro-ro vessels enable us to grow together with our customers," says Pippingsköld.

"Sustainability" and "future" were the themes of the celebration, which was reflected in the buffet and decorations on the main deck. Although the Eco-series vessels are larger than any in the previous Finnlines fleet, they are smaller consumers of fuel and emit less CO2 per transport work than old vessels.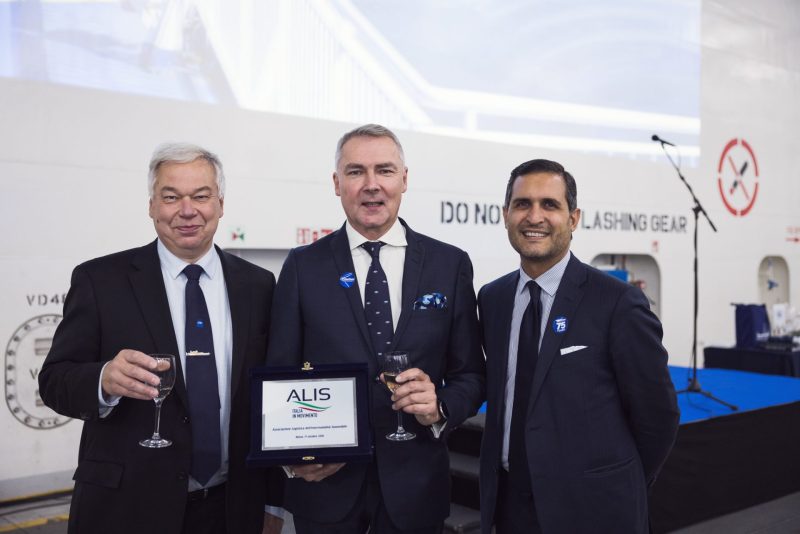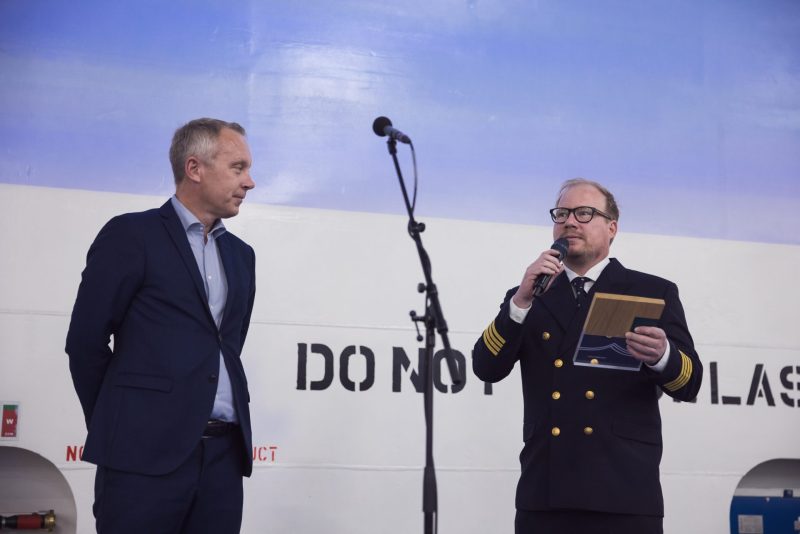 A time for celebration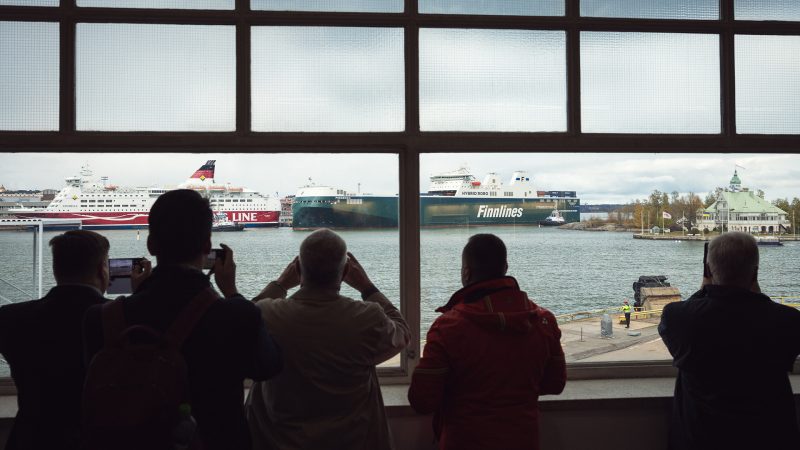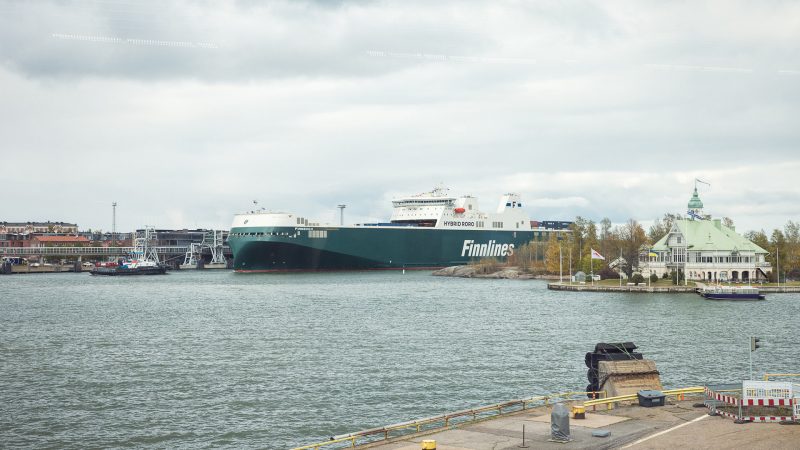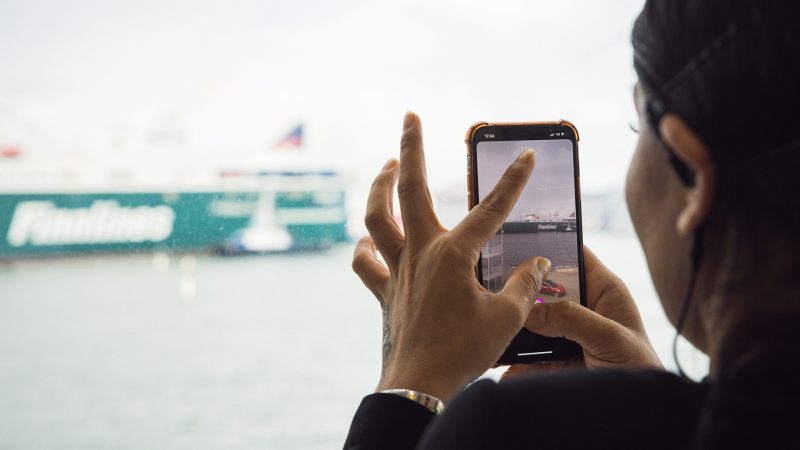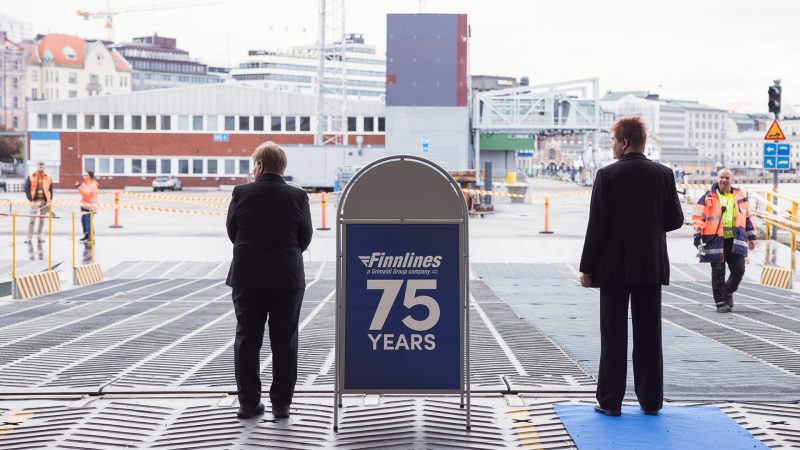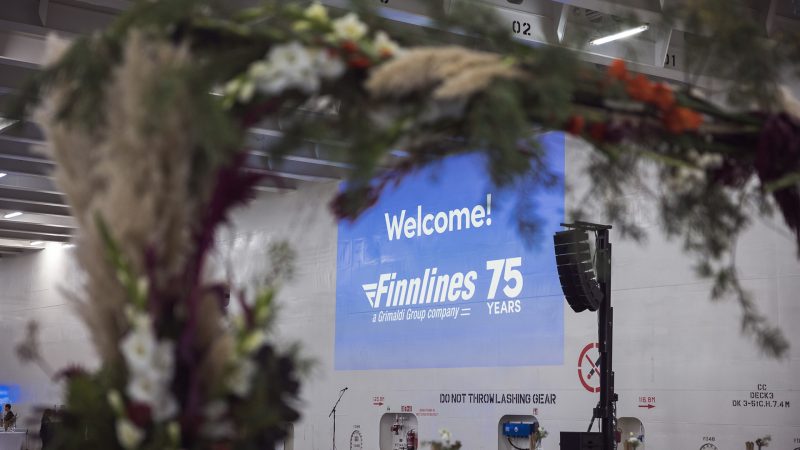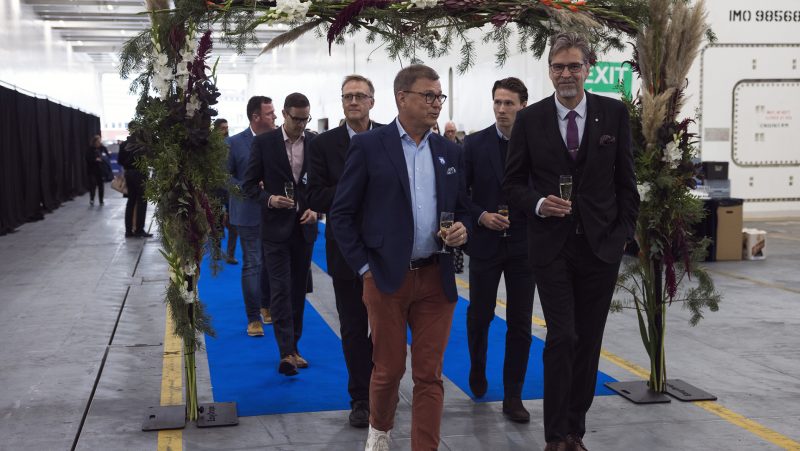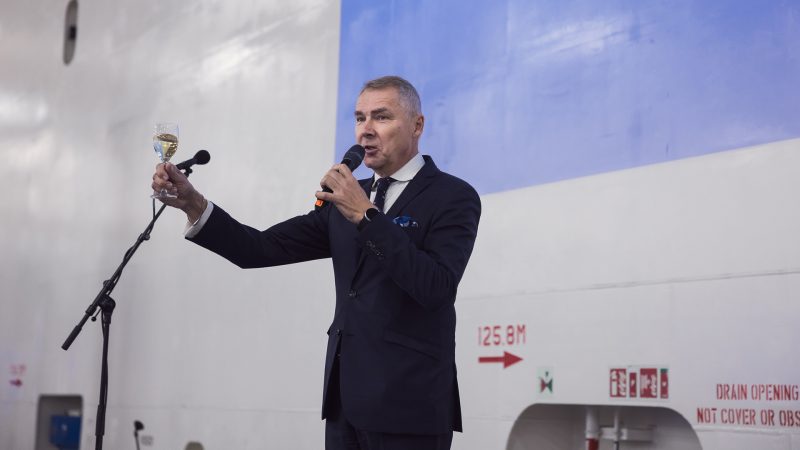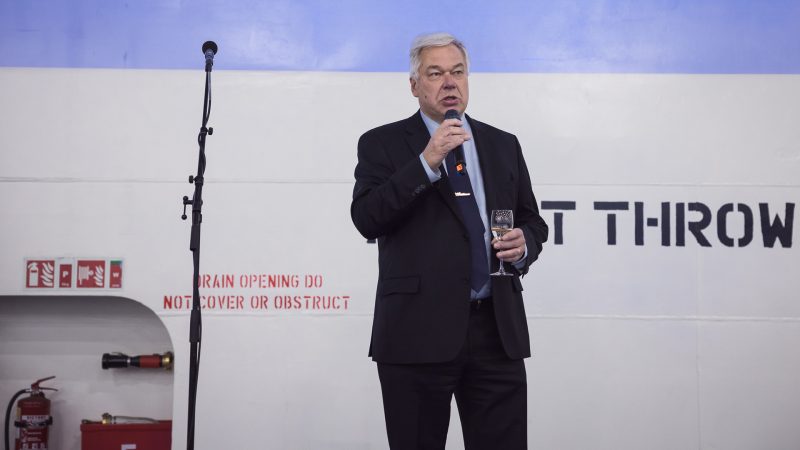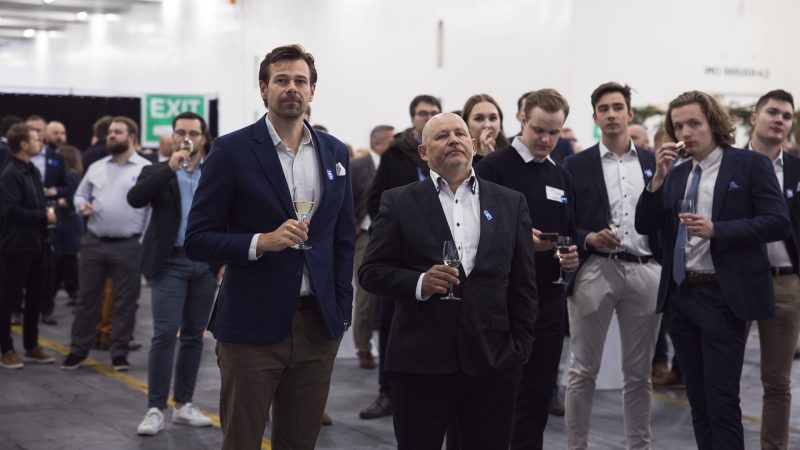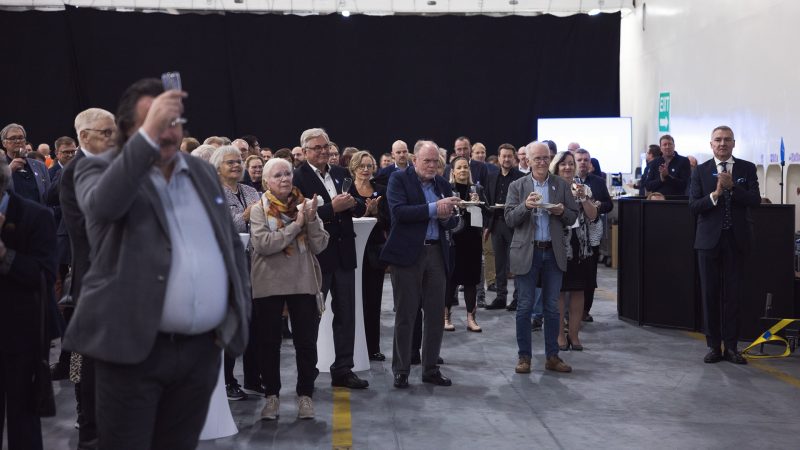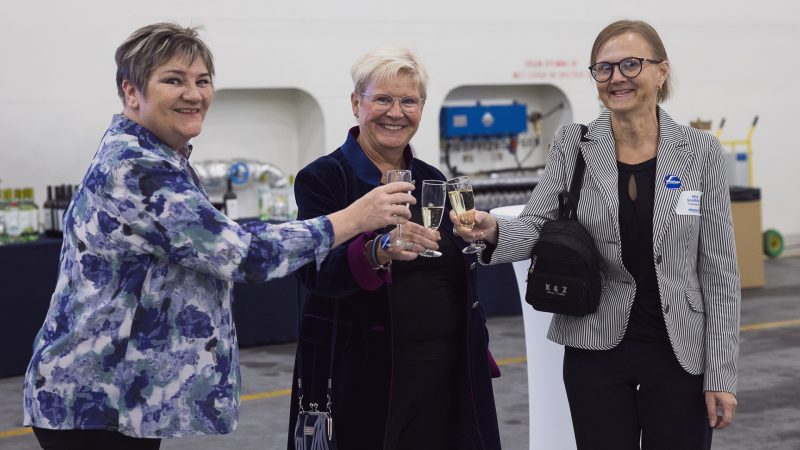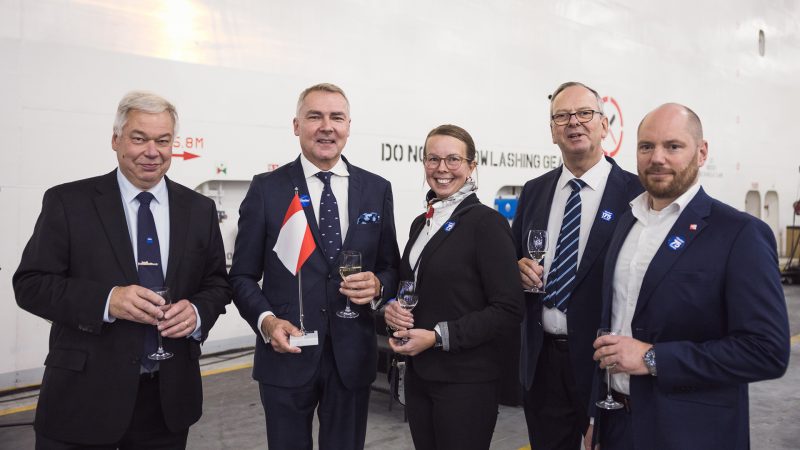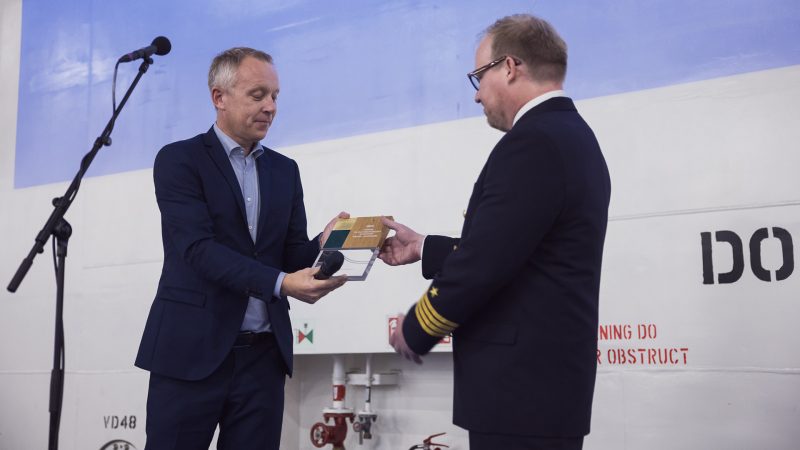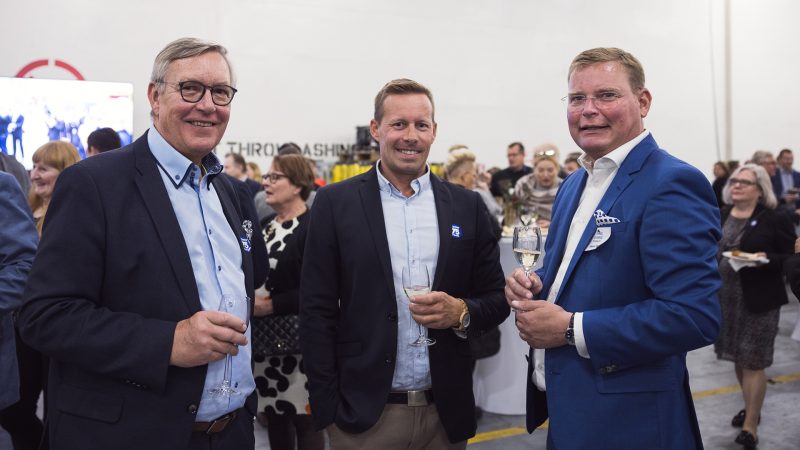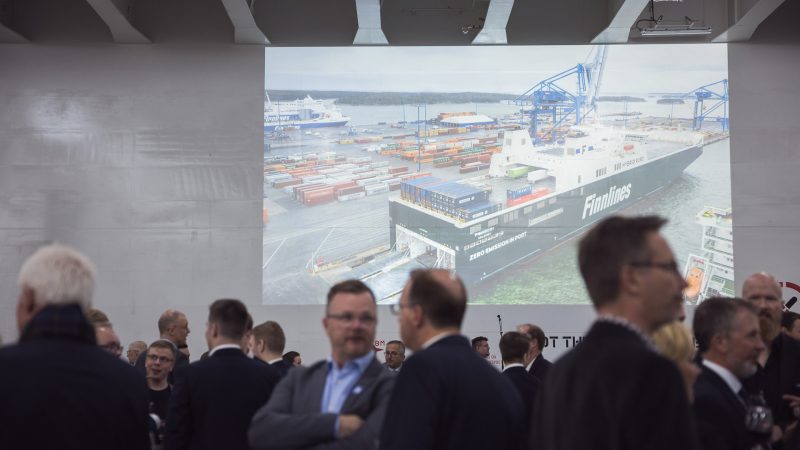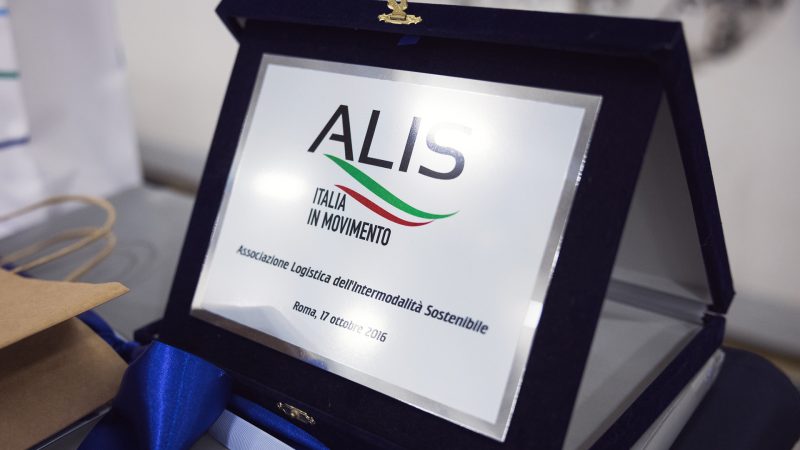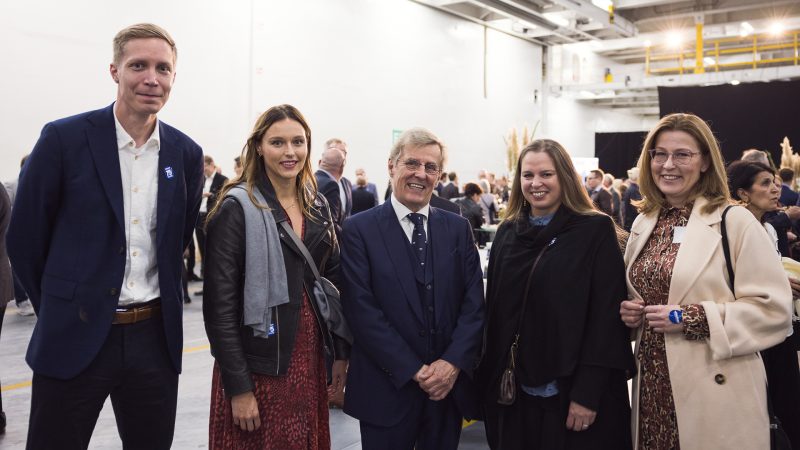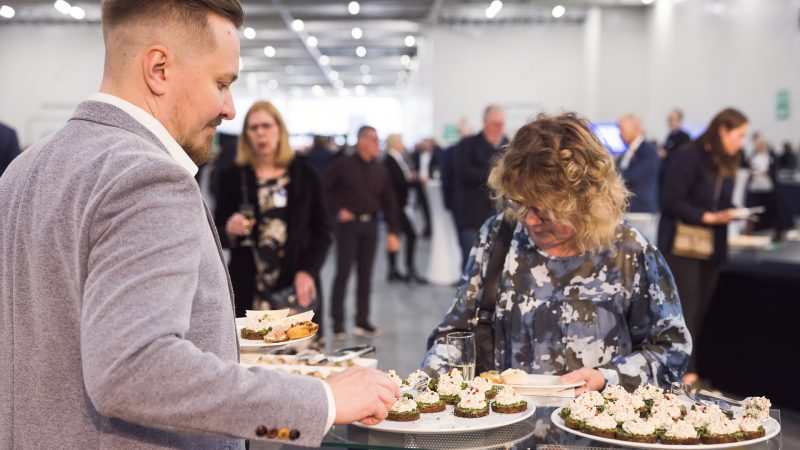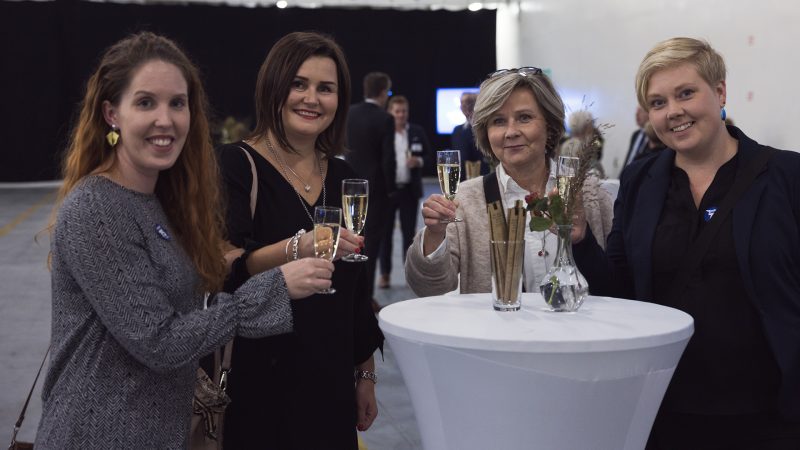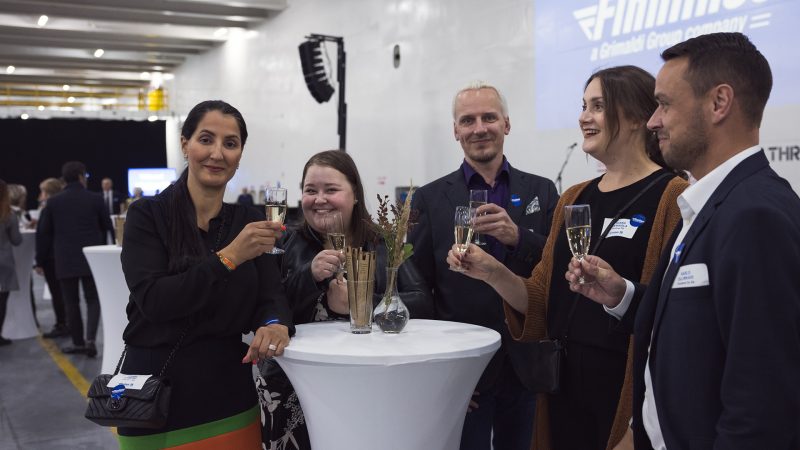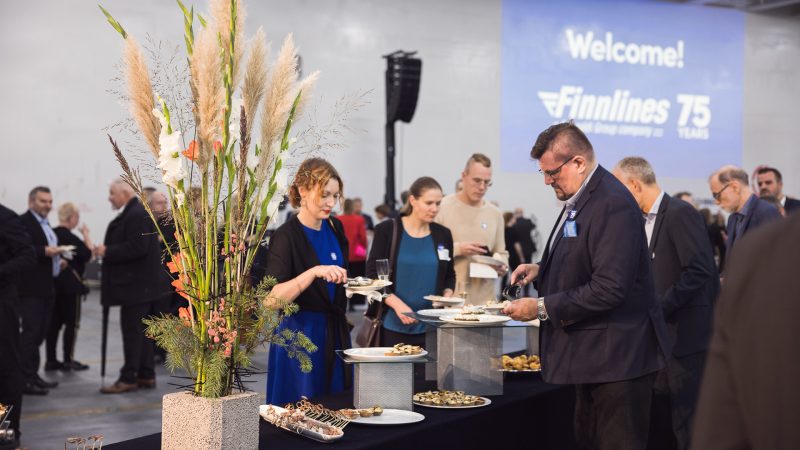 Photos: Kerttu Penttilä / Finnlines.