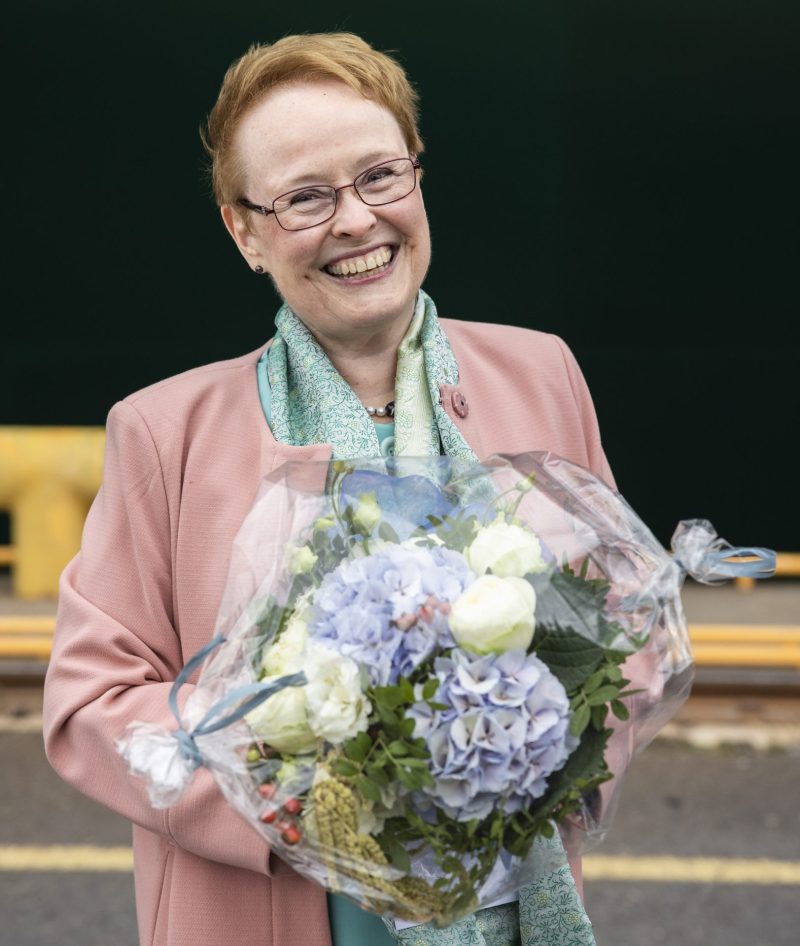 The naming ceremonies of Finneco trio were celebrated together with customers and other stakeholders in Helsinki earlier in September 2022.
The tradition of naming a ship ceremonially dates back to thousands of years and is believed to bring good luck and safe travel. Beliefs, customs and superstitions have been considered in choosing the name. One tradition is to invite a godmother, who wishes the vessel, its crew and passengers good fortune and safety. The godmother has the important task of breaking a bottle of champagne on the bow of the vessel.
Finneco ceremonies
Finneco I, II and III were officially named in Vuosaari Harbour in September. Finneco I was named by Berit Hägerstrand-Åvall, Vice President Sea Services at Stora Enso. Elina Haapasaari, representing the Port of Helsinki, wished Finneco II and its crew safe passages and good fortune. Sirpa Ranki, representing Metsä Group, had the honor of breaking abottle of champagne against the bow of Finneco III.
These ceremonies mark the next chapter for Finnlines and the three hybrid vessels another move towards sustainable shipping.