Finnlines expands its Ireland–Belgium freight service by adding a second vessel
Finnlines Plc, Press release, Helsinki, 15 February 2023
Major increase in capacity for freight customers on a route Rosslare, Ireland, and Zeebrugge, Belgium with the addition of a second ro-ro vessel.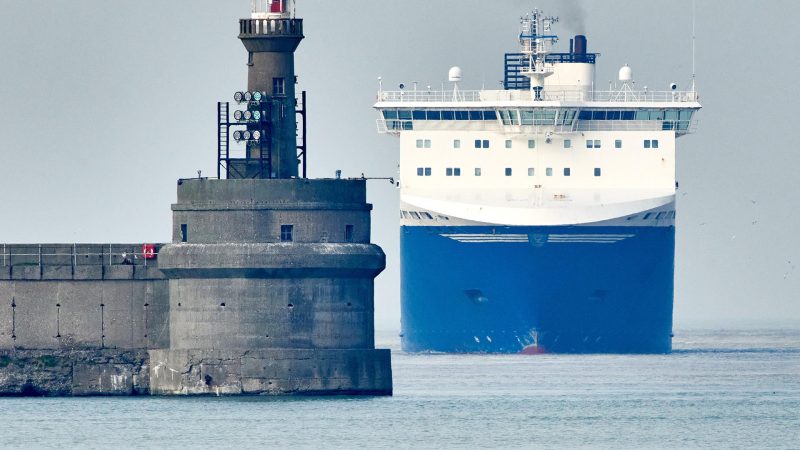 To meet the increased capacity and frequency demand from customers, Finnlines is strengthening its Ireland–Belgium freight service. With the addition of a second ro-ro vessel to service, Finnlines will provide a significant increase of capacity on the direct connection between Ireland and Europe mainland. MS Finnpulp will join MS Finnwave on the route in week 8, departing from Zeebrugge on 23 February.
Finnlines launched the new service between Rosslare and Zeebrugge in July 2022. The service has been well received by Irish transport operators and provides an important link for Irish industry. Via transhipment in Zeebrugge, the Irish connection is also available to the Finnish, German, Estonian and Spanish industries as well as the whole Grimaldi Group network.
"We are adding an additional departure from both ports on our Ireland–Belgium service. We have seen increased demand and are pleased to be able to offer additional capacity. By adding a second vessel and expanding our service, we strengthen our product to better serve our Irish and European markets. We provide an excellent transport link for Irish trade to the Continent by offering tailor-made capacity for our customers whose business depends on reliable sea transportation services," says Antonio Raimo, Line Manager at Finnlines.
"We are delighted with the announcement by Finnlines on their expansion plans from Rosslare Europort. The increase in services and the addition of a second vessel will create further frequency and capacity on the Rosslare to Zeebrugge route for our country's exporters and importers and demonstrates the confidence in Rosslare Europort as Ireland's Number 1 port for ro-ro services to the EU", says Glenn Carr, Director Commercial Business Units, Iarnród Éireann / Irish Rail, Port Authority Rosslare Europort.
MS Finnpulp has a capacity for 3,259 lane metres of cargo, equivalent to around 225 trailers. MS Finnwave has a capacity for 4,192 lane metres, equivalent to around 300 trailers. Both vessels can also accommodate 12 drivers.
Finnlines specialises in freight transport and its extensive line network provides European industry with regular and reliable sea connections, while ensuring the import of goods that are essential for security of supply.
Departures
Rosslare Mon 03:00 – Zeebrugge Tue 11:00
Rosslare Thu 22:00 – Zeebrugge Sat 06:00
Rosslare Sat 14:00 – Zeebrugge Sun 22:00
Zeebrugge Tue 22:00 – Rosslare Thu 04:30
Zeebrugge Thu 22:00 – Rosslare Sat 04:00
Zeebrugge Sat 16:00 – Rosslare Sun 19:00


More information:
Antonio Raimo, Line Manager, Finnlines Plc
antonio.raimo@finnlines.com, +46 707250380
Tom Pippingsköld, President and CEO, Finnlines Plc
tom.pippingskold@finnlines.com, +358 40 519 5041
Photo requests and other enquiries:
communications@finnlines.com
Finnlines Plc
Finnlines is a leading shipping operator of ro-ro and passenger services in the Baltic Sea, the North Sea and the Bay of Biscay. The Company is a part of the Grimaldi Group, one of the world's largest operators of ro-ro vessels and the largest operator of the Motorways of the Sea in Europe for both passengers and freight. This affiliation enables Finnlines to offer liner services to and from any destination in the Mediterranean, West Africa as well as the Atlantic coast of both North and South America.