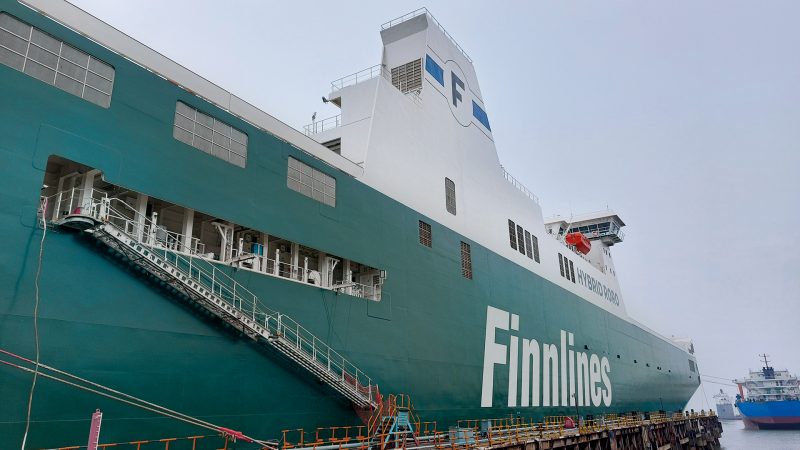 Collaborators
The newbuilding programme is a collaborative project and it engages several suppliers in addition to the shipyards.
Best technical expertise for newbuildings
The concept planning of the Eco series started in 2018 and the target was to create the most environmentally friendly vessels which had ever operated in the Baltic Sea. The order for three hybrid ro-ro vessels was signed in May 2018 and construction of the first vessel began in June 2020.
The world's greenest ro-ro vessels have been designed in cooperation with the Nordic marine designer Knud E. Hansen and the Chinese shipyard China Merchants Jinling Shipyard (Jiangsu).
The shipyard is one of the world's most prolific builders of short-sea ro-ro vessels and has delivered hundreds of large vessels to more than 20 countries and regions worldwide with high reputation. Finnlines has had a good cooperation with the Jinling Shipyard in the past, as its six ro-ro vessels, delivered in 2011–2012, were ordered from the same shipyard.
The hybrid ro-ro's have been fitted with Wärtsilä's Hybrid Power Conversion system and together with Corvus Energy's ESS the approach enables zero-emission operations in port. The vessels have been equipped with MAN Energy Solutions' two-stroke propulsion package and energy-efficient engines to increase the efficiency.