Deep sea – short sea
Connecting continents – connecting neighbouring countries
Maritime transportation of unitized goods can roughly be divided into deep sea container trade and short sea shipping. Deep sea shipping refers to the transport of freight on intercontinental routes, crossing oceans over long distances, whereas short sea shipping refers to relatively short distances.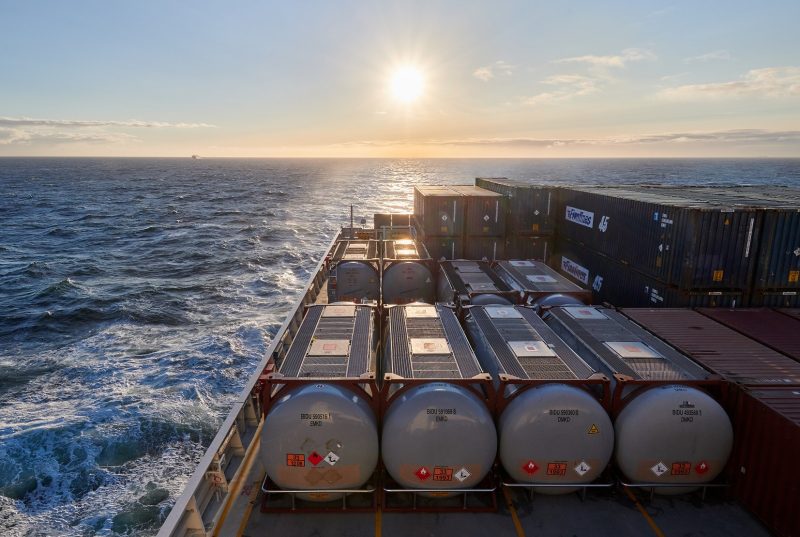 Volatile business but huge volumes
Finnlines' Commercial Director Staffan Herlin describes deep sea container shipping to be a closed system, being quite sensitive to crises and incidents as it is easily hit by supply chain disruptions. The Covid-19 pandemic is a recent example as it triggered a serious and long lasting imbalance in the global container traffic with serious consequences both on the service level and freight rates. Another example is the Ever Given container ship which ran aground in the Suez Canal in 2021, blocking the canal for six days and stopping trade between Europe, Asia and the Middle East.
"During the Covid-19 pandemic, there was a shortage of employees in ports when stevedores and many others had caught the infection. Some countries, like China, declared a total lockdown. The Ever Given incident caused a shortage of components and other goods, necessary for industrial production, which were jammed on the other side of the globe and deliveries were far behind schedules. Freight rates, of containers in particular, surged. Shortage of containers was another news topic, but containers had not disappeared anywhere, they were simply not where needed."
Container services are a volatile business but more or less the only option to ship goods over oceans. One of the advantages of container ships is that vast volumes can be transported. The largest ships are able to carry up to 23,000 TEU. (One 20-foot container equals one TEU)
Sustainable and seamless
The concept of short sea shipping includes both regular services and feeder services to and from so-called hub ports where freight is redistributed to or from deep sea shipping. All means of transport are carried, schedules are normally fixed and customers benefit from regular liner traffic.
Finland is one of the countries in Europe where short sea shipping dominates over deep sea shipping. "Short sea shipping is an open system. Operators have more ports to choose from, but Finnlines' ships call regularly some 20 ports which serve our customers the best. Competition is severe but we aim for stable business on the long term," Herlin adds.
With the exception of Finland and Iceland, rail and road transport are an alternative option to shipping in Europe, but concentration of freight flows on sea-based routes reduces road congestion and the number of accidents and decreases waiting time. Shifting transport from road to sea has been considered to be a means to decarbonise transport.
An efficient maritime logistics supply chain does not only include ships, but also transport infrastructure such as roads, rails, tunnels, bridges, parking areas, and freight terminals.
"Seamless co-operation between operators, i.e. ports, shipping companies, forwarders and cargo owners, is crucial to create a sustainable, seamless, smart and safe transport system for goods and people. Now that the trade with Russia is suspended and the border is closed, Finland is more than ever dependent on maritime connections," Herlin concludes.

Short sea shipping statistics 2021
The total gross weight of goods transported as part of EU short sea shipping was estimated at almost 1.8 billion tonnes in 2021. Italy was the main short sea shipping country in the EU, with a share of 15 per cent, followed by the Netherlands and Spain. Short sea shipping made up nearly 61 per cent of the total sea transport of goods to and from the main EU ports. Liquid bulk was the dominant type of cargo, accounting for 40 per cent of the goods transport. (Source: Eurostat)