Strengthening key sea trade links
With the addition of a second ro-ro vessel to service, Finnlines provides a significant increase of capacity on the direct connection between Ireland and Europe mainland. At the same time, the connection between Belgium and Britain was also strengthened.
In response to increased customer demand, Finnpulp joined Finnwave on this landbridge bypass route for Ireland–Continent trade. On its return to Zeebrügge, Finnpulp will be discharged and loaded for service between Zeebrügge, Belgium, and Teesport, Britain. Teesport sailings are operated by P&O Ferries.
Service expansion at Rosslare
Finnlines launched the service between Rosslare and Zeebrügge in July 2022. The service has been well received by Irish transport operators and provides an important link for Irish industry. Via transhipment in Zeebrügge, the Irish connection is also available to the Finnish, German, Estonian and Spanish industries as well as the whole Grimaldi Group network.

Direct shipping to the Continent from Irish ports has traditionally been slower than crossing the so-called UK land bridge, but transport operators want to avoid post-Brexit checks. There have also been hold-ups at Britain's channel ports and uncertainty for truckers when routes are open.

"By adding a second vessel and expanding our service, we strengthen our product to better serve our Irish and European markets. There will now be three departures a week from each port instead of only two," says Antonio Raimo, Line Manager at Finnlines.

Glenn Carr, Director of Commercial Business Units with Iarnród Éireann's port authority at Rosslare Europort said the increase in services and the addition of a second vessel will create further frequency and capacity on the Rosslare to Zeebrügge route for the country's exporters and importers. "This demonstrates the confidence in Rosslare Europort as Ireland's number one port for ro-ro services to the EU," says Carr.
"We provide an excellent transport link for Irish trade to the Continent," says Raimo.
Joining forces boost the flow of trade
Finnlines and P&O Ferries have joined forces and introduced new sailings on the Zeebrügge–Teesport route. This cooperation gives customers more options on the key trading route between the Continent and Britain.

Finnlines' Finnpulp will be discharged and loaded in Zeebrügge before a roundtrip on Zeebrügge–Teesport route.

"Our co-operation will support the UK and European economies by increasing freight capacity and strengthening resilience on the key Teesport–Zeebrügge route. This expansion of our services in response to what our customers are telling us they want demonstrates our commitment to providing vitally important trade routes for UK exporters and trading partners," says Peter Hebblethwaite, Chief Executive of P&O Ferries.
According to Tom Pippingsköld, President and CEO of Finnlines, the company has been pleased with its partnership with P&O Ferries in Zeebrügge since September 2021 and is delighted to strengthen it further. "This will be a successful milestone for our cooperation in the North Sea."
"We are confident that our new service will provide freight customers with sufficient capacity even during peak sailings," Raimo says.
Finnpulp has a capacity for 3,259 lane metres of cargo, equivalent to around 225 trailers. Finnwave has a capacity for 4,192 lane metres, equivalent to around 300 trailers. Both vessels can also accommodate 12 drivers.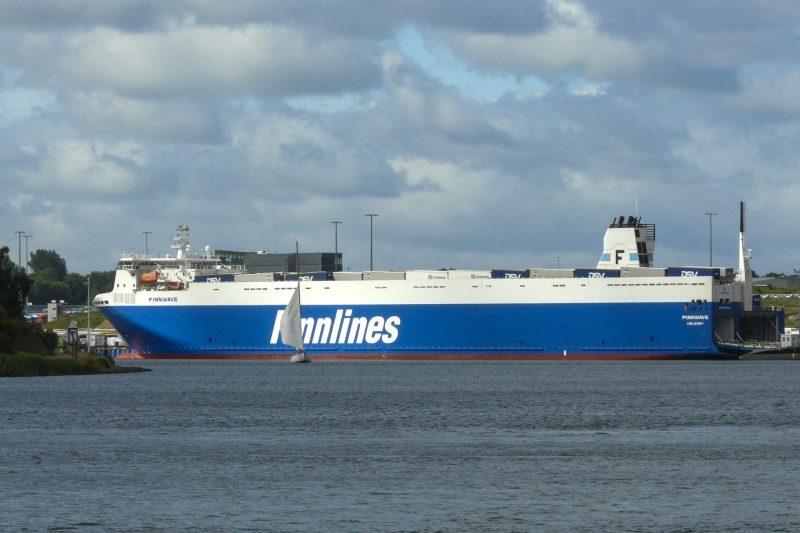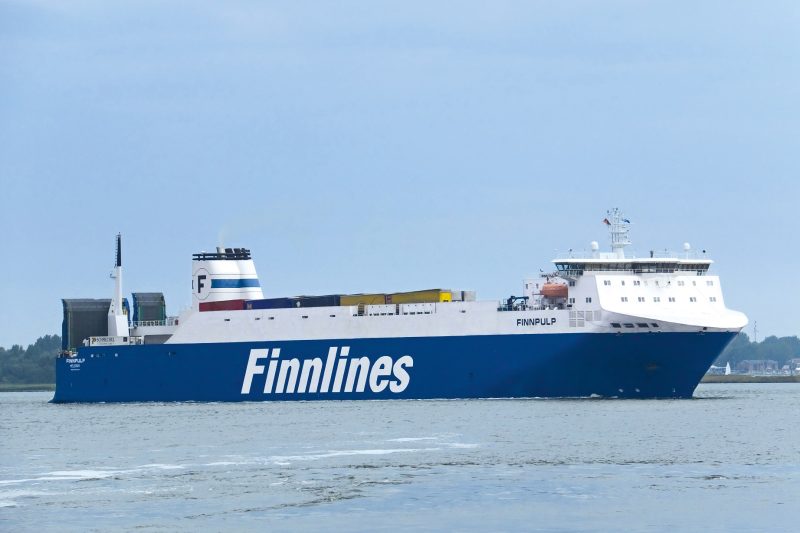 Finnlines' ships Finnwave and Finnpulp operate between Belgium and Ireland. Furthermore, Finnpulp is chartered by P&O Ferries three days a week and sails between Belgium and Britain.