Editorial: Year of the Ro-pax – more capacity, upgraded services, expanding network
The economic instability and geopolitical uncertainty has continued for over a year. Yet the beginning of 2023 was quite good for Finnlines in spite of slowdown in economic growth, suspended operations in Russia since the beginning of March 2022 and strikes in ports and on railways in Finland during the winter.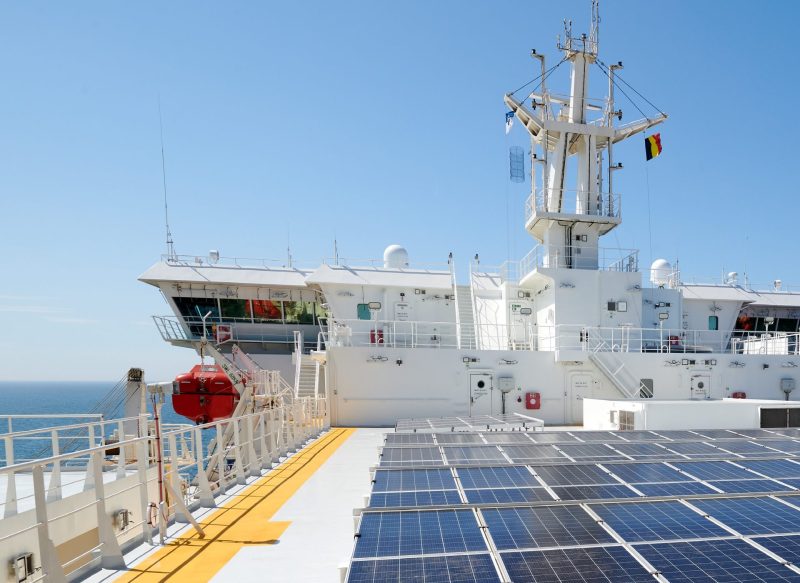 New ports and routes
Finnlines has employed its fleet and even expanded its route network during the past year. The Ireland–Belgium roro service was strengthened by adding a second ro-ro vessel, Finnpulp, on the Rosslare–Zeebrugge route in February 2023. Teesport in Northern England, was added to our network when P&O Ferries chartered Finnpulp for three days a week. On the Biscay Line Santander is again on the schedule after some years and Vigo, another Spanish port, is a new addition.
Furthermore, Finnlines is preparing to open a new route between Malmö, Sweden, and Świnoujście, Poland. This expansion will benefit Polish and Swedish imports and exports and also expand Finnlines operations outside the domestic market. The spacious ro-pax vessel on the route will also welcome passengers. As the shore organisation must be strengthened, Finnlines Polska has recently opened an office in Świnoujście.
Superstars will be delivered this year – Our "Crown Jewels"
Year 2022 can be characterised as "Year of the Ro-ro" with three giant hybrid ro-ro newbuilds entering the traffic, whereas 2023 seems to be "Year of the Ro-pax". In China, up to 1,000 employees work at the shipyard to have the two Finnlines ro-pax ships ready for delivery within schedule. Finnlines has a small, but experienced site team to test the vessels' performance and follow the construction of the vessels. Moreover, Finnlines' Newbuilding Team headed by Mr Juha Ahia will accompany the ships during sea trials.
A recruitment campaign was launched some time ago to crew the two Superstar newbuilds with skilled seafarers. As many as 200 permanent jobs were opened at the time and we will also require temporary crew during the high-season. We have received numerous applications and are pleased to note that Finnlines is widely regarded as an attractive employer and has been ranked as number 2. in "the most regularly reviewed company" in recruitment platforms.
Upgraded services on all lines
Finnlines has not only expanded its route network, but is also in the process of upgrading services on its current routes. When both two Superstars have entered traffic, the two Star-class vessels will move from the Finland-Sweden route to the Sweden-Germany route. Commercial and private passengers will then be provided with upgraded facilities and a wider range of services. The maximum number of passengers will rise to 550 from today's 280 and there will be more capacity for freight, over 4,000 lane metres compared to current 3,000, on both vessels.
"Together with our customers and partners, Finnlines continues its efforts to optimise the whole transport chain"
Green and clean
The whole shipping sector works together with IMO on transition to lower carbon and later to carbon neutral traffic. In addition, European Union has agreed that the maritime sector will be included in its Emissions Trading System from 2024 onwards. As Finland is further from its most important markets in Europe, logistics must be very efficient and produce less and less emissions in years to come.
Finnlines is part of the Grimaldi Group, which is today a global shipping company carrying goods to and from North and South America and also to and from such destinations as Middle East, China, South Korea, Japan and Australia. This means that we can now offer a global network for sea transport to our clients.
In pursuing sustainable maritime operations, Finnlines has invested close to EUR 1.5 billion in new vessels, in technology and in new environmental equipment during the past decade. Together with our customers and partners, Finnlines continues its efforts to optimise the whole transport chain, including its route network, schedules, vessels in order to save fuel and thereby reduce emissions further.
Enjoy reading our news!
Tom Pippingsköld
President and CEO