Meet our customers: Finnlines aims to grow with its customers and this series of articles is the first to introduce some of them.
Spotlight: Ahola Group's
evolution in logistics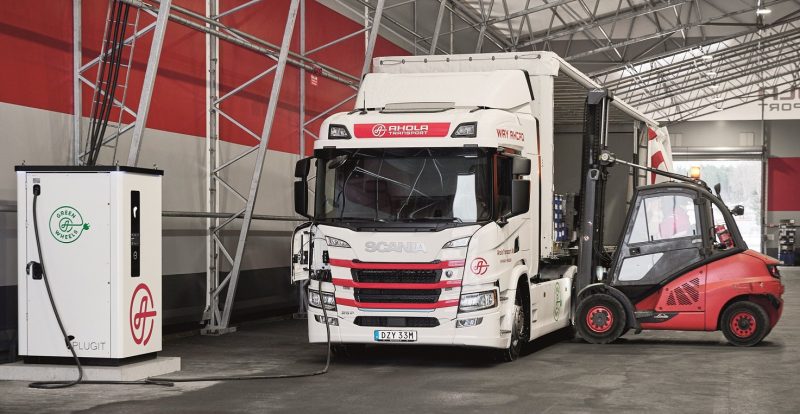 Diving into the dynamic world of logistics, let's meet the remarkable Ahola Group. Established in 1955 as a response to the increasing need for transporting welfare state components, this family business has evolved into a significant player in international logistics.
The Ahola Group consists of of Ahola Transport, a specialist in road transportation, Ahola Special operating in heavy and oversized units, and Ahola Digital providing digital logistics solutions. With a robust turnover of
EUR 129.5 million in 2022, they boast an impressive fleet of 560 vehicles and a dedicated team of 700 employees.
Åke Nyblom, Managing Director, Ahola Transport
Routes and modes:
Ahola Transport utilises Finnlines' routes, such as Naantali–Kapellskär, Hanko–Gdynia, Travemünde–Turku/Uusikaupunki/Helsinki. Meanwhile, Ahola Special's unique projects demand engagement across various Finnlines' routes.

Ahola Transport mainly operates lorries and trailers but also lorry chassis. Ahola Special's transports consist of various special transports in loose packages, on mafi trailers and special ro-ro transports.
Sea vs. land/rail:
While Ahola Transport's core lies in land transportation, we integrate sea-legs into our cross-border operations seamlessly. Although rail transport isn't a regular choice, it becomes relevant for project-based endeavours. In particular, sea transportation is extremely important for Finland's exports due to its strategic geographical location.
Swedish market and challenges:
The Swedish crown's depreciation by 20 per cent during the past 18 months theoretically favours export-oriented economies like Sweden. However, the situation is nuanced due to the drop in the Swedish Purchasing Manager Index (PMI) and the struggles faced by numerous Swedish companies grappling with dwindling orders.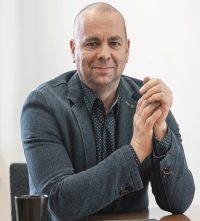 Green transition and sustainability:
Sustainability isn't just a buzzword for Ahola Group; it's an integral aspect of our strategy. Aligned with the UN Sustainable Development Goals, we work to cut emissions diligently through various strategies. Leveraging digitalisation, we enhance our efficiency while curbing the carbon footprint. Notably, we are actively transitioning to electric and gas-powered lorries, signalling our commitment to a greener future.
Recent investments and future plans:
Ahola Group's investments span diverse areas. We're prioritising driver well-being by establishing a Trucker's Spa in Naantali, complete with modern facilities and even an outdoor gym. Additionally, our fleet is evolving with electric and gas lorries, while the wind power transport niche leads to increased adapter wagon investments. Cutting-edge technologies like laser scanning and 3D modelling are embraced. Infrastructure upgrades, solar electricity systems, and new facilities further highlight our commitment.
Industry evolution and future prospects:
The Green Transition is reshaping logistics, demanding adaptation to EU emission targets and global crises.

The responsibility work will gain in importance in the next few years, and we have to work hard together to respond to the various aspects of this huge challenge.