From drawing board to home waters
The general idea is to design a vessel which meets the highest technical
and environmental standards. As the vessel will operate in the Northern Baltic between Finland and Sweden, ice conditions must be taken into consideration. Turnaround time in ports will be short, and so handling of cargo shall be smooth, fast and efficient and it shall be possible to drive the freight through the vessel on two decks.

On the Naantali–Långnäs–Kapellskär line, private and commercial passengers, i.e. lorry drivers, may have diverse expectations. A sauna
bath, a dive into a hot tub, nice dinner with a pint of beer and 7–8
hours of rest in peace and quiet may be preferred by drivers, whereas
leisure travellers may be keen to admire the magnificent Archipelago
Sea through panoramic windows, and spend time in a spa, gym or
lounge. The vessel shall offer multiple facilities and upgraded services compared to the existing vessels on the line.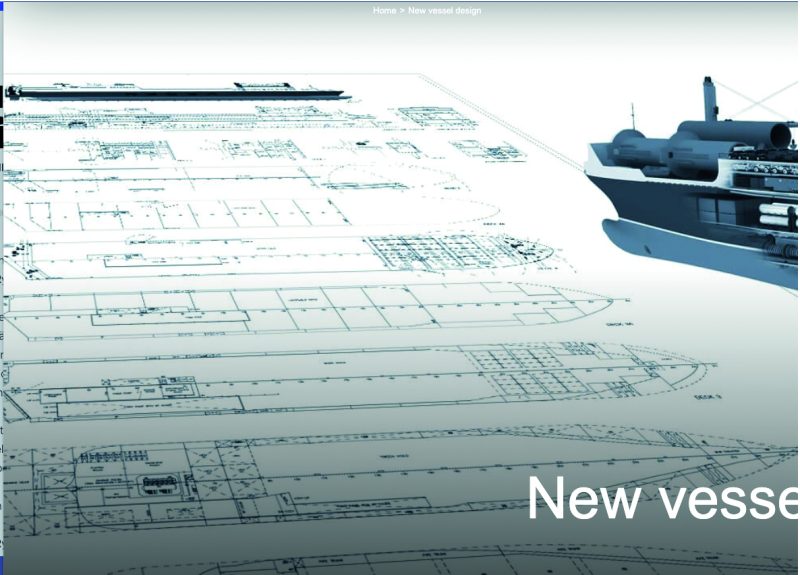 2019
A shipbuilding project starts with design development. The Danish-based ship design consultancy, Knud E. Hansen, drafts the concept design for a ro-pax vessel.

During the autumn of 2019 representatives of the Finnlines Newbuilding department visit shipyards in China and Korea to survey their capacity and facilities to build ro-pax ships.

In December, Finnlines signs a contract for two ro-pax vessels with China Merchants Jinling Shipyard in Weihai. The concept is further developed into a contract design by the Finnish naval architects and marine engineers Deltamarin. The focus will be on sustainability, passenger comfort and efficient cargo handling. The ships, called "Superstars", will be larger than any of Finnlines' existing ro-pax fleet.
2020
January: Covid-19 makes ordinary design development visits to the shipyard impossible, and both technical and interior design issues are discussed in online meetings.

In the autumn, construction of both hulls begins by keel laying blocks.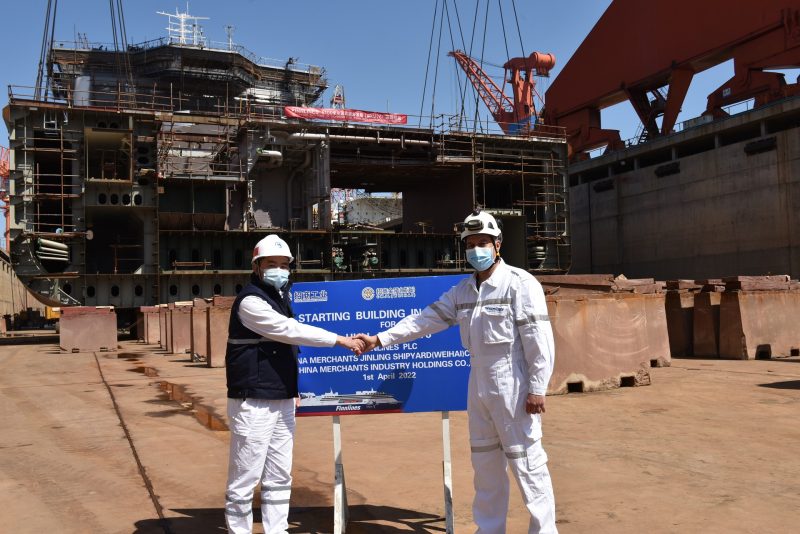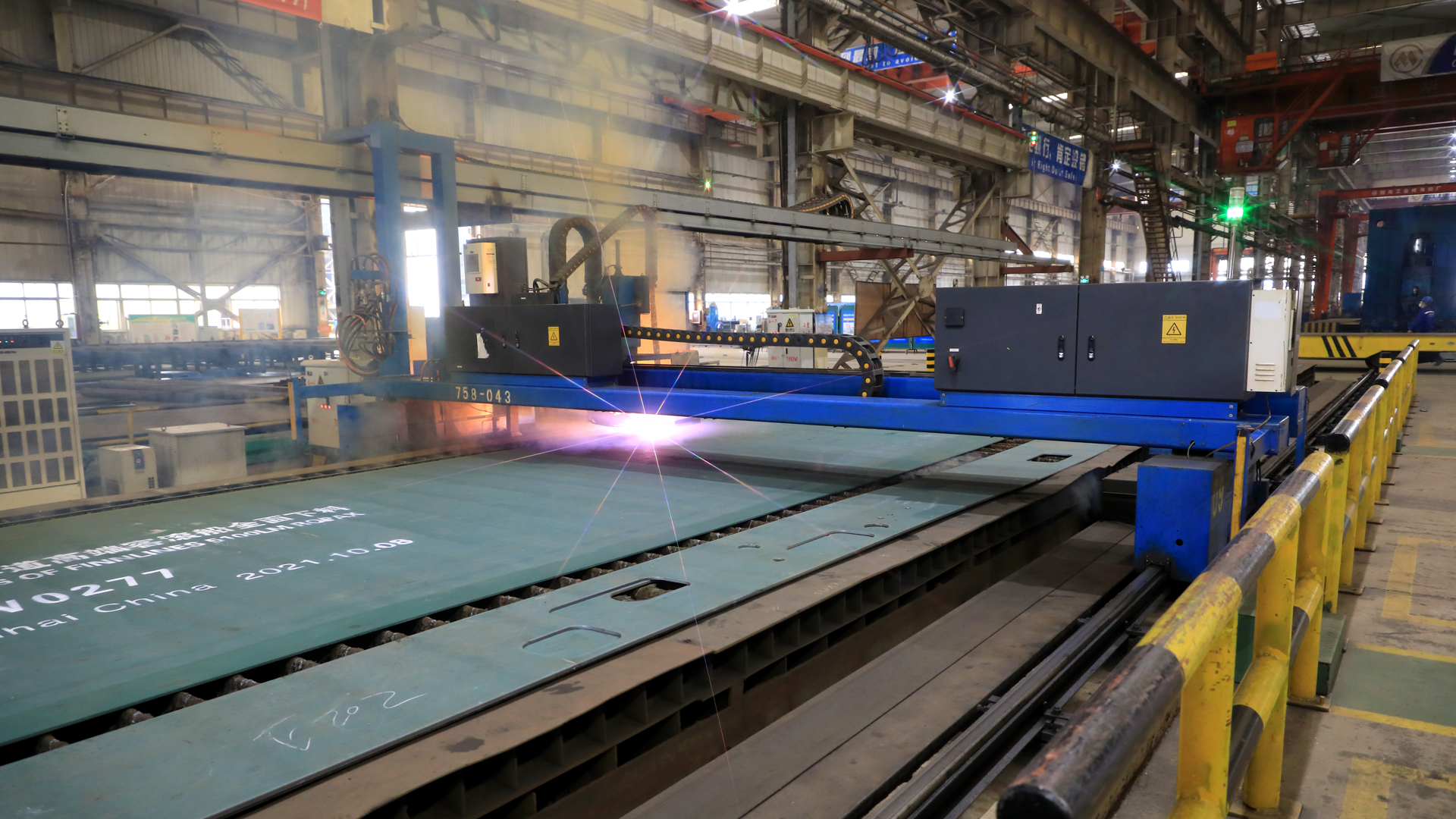 2021
February: The names of the two ro-pax ships are revealed. Finncanopus and Finnsirius are named after the brightest stars in the night sky.

June: The construction of Finnsirius gets into the full swing with the steel cutting ceremony. Finnlines' supervision site team starts work.
2022
April: The start of Finnsirius hull erection in a dry dock is celebrated. A total of 451 steel blocks are to be joined together.

August: Finnsirius is launched. Instead of doing all the work at the shipyard, cabins are prefabricated by an external subcontractor. Prefabricated elements can be rapidly positioned onboard the ship, which accelerates installation works. Launch of cabins onboard Finnsirius starts. Interior outfitting starts.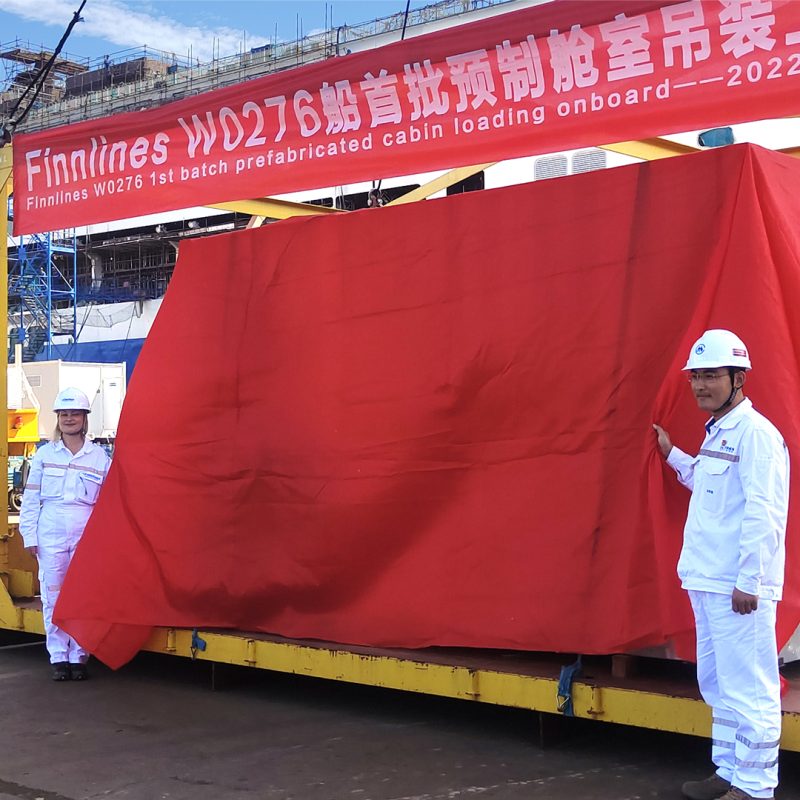 September: The hull erection of Finncanopus starts.
October: Finnsirius' main switchboard is powered.
December: Finnlines announces open vacancies. As many as 200 seafarers will be recruited to serve freight and passengers on the new ships. A great many well-qualified applicants express their interest. Finncanopus is launched before New Year.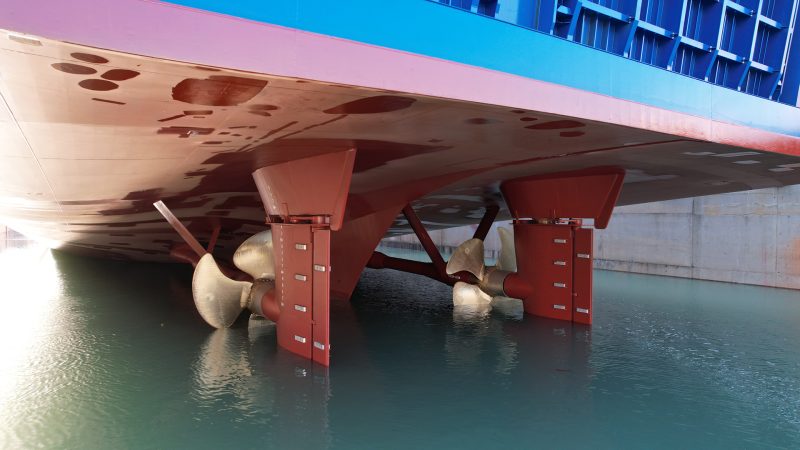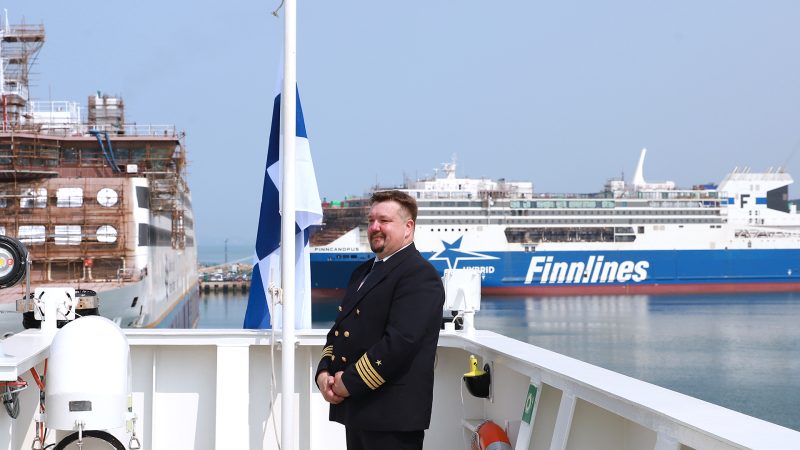 2023
March: First main engine onboard Finnsirius is started.
April: While the previous generation of Finnlines ro-pax ships have a traditional buffet restaurant, a bar and some of them a café, Superstars will have a total of seven restaurants. Top chefs are involved in planning the dining concept, which is introduced to media in Helsinki. "Each portion of food must have a story behind it."

Finnsirius is docked for underwater hull cleaning and inspection.
May: Masters and Chief Engineers are appointed for the two ships. All have a proven track record and many have served Finnlines for many years. Other senior officers and crew members are appointed during the summer. The first crew members move to Weihai to take part in sea trials and prepare Finnsirius for her home voyage and commercial traffic.
Sea trials are conducted to verify the performance of the vessel, such as speed, manoeuvrability and comfort, and to test and prove the proper functioning of machinery and equipment in seagoing conditions. Finnsirius measures noise and vibration in various spaces, tests the Williamson turn and course keeping, the unmanned engine room and even the pizza oven in the Yellow Sea over nine days. Around 300 shipyard workers will work on board to ensure the vessel operates as contracted and will be delivered on time.

July: On 18 July, Finnlines takes delivery of the first Superstar, Finnsirius. Twelve sets of documents must be signed before Finnlines becomes the sole owner. The captain raises the Finnish flag and the crew members can move aboard to take over the control of the ship. On 23 July, accompanied by fireworks, Finnsirius departs from the shipyard.